Quotes For National Gluten-Free Day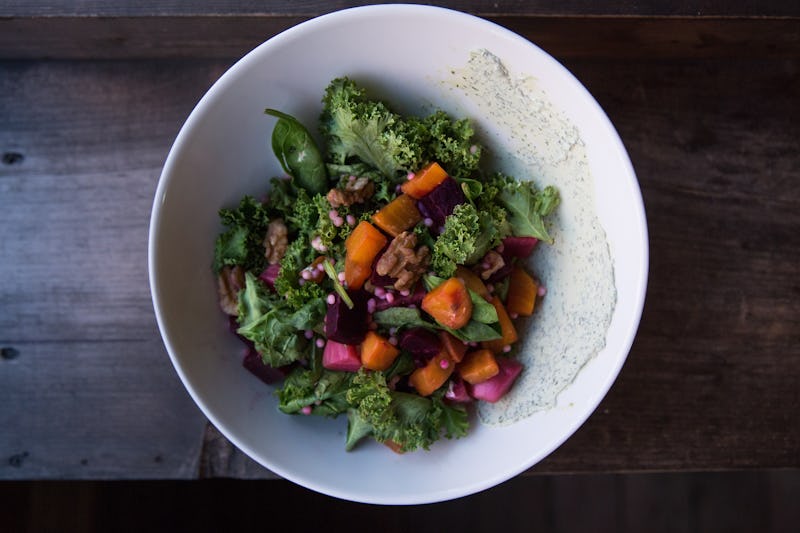 To help celebrate National Gluten-Free Day on Jan. 13, I've rounded up 13 quotes about being gluten-free that share the joys of maintaining the diet (for those who need to, of course) and even poke a little fun at those who don't fully understand what a gluten-free diet even is. Whether you're following the gluten-free trend or are medically required to maintain a gluten-free diet due to an autoimmune condition like Celiac, these quotes should put a smile on your face.
According to NPR, less than one percent of the American population suffers from Celiac Disease. However, despite the low percentage of U.S. citizens who are diagnosed with the disease, one-third of Americans say that they're trying to cut gluten from their diet. That's a huge ratio, and you can see the ever-growing trend of gluten-free diets growing rapidly across the country. From boutique bakeries to specialized menus, it seems that no matter where you go these days, there are healthy and delicious gluten-free food options available.
Take a read through these quotes and enjoy some laughs that are sprinkled in throughout the mix. The benefits to going gluten-free are plentiful, and if there's one thing that this roundup of quotes gets across, it's got to be that. From Zooey Deschanel to Miley Cyrus, it seems that everybody's got something to say on the topic of going gluten-free.
1. "Gluten free pizza elicits the same response at a Hollywood party that a pile of cocaine did in the 80's." — Natasha Leggero
2. "After I was diagnosed with Celiac Disease, I said yes to food, with great enthusiasm. . . . I vowed to taste everything I could eat, rather than focusing on what I could not." ― Shauna James Ahern
3. "Most people don't realize this, but you can eat organic, all natural, gluten-free food without telling everyone around you." — Chris Rock
4. "Yet an estimated 99 percent of people who have a problem with eating gluten don't even know it. They ascribe their ill health or symptoms to something else — not gluten sensitivity, which is 100 percent curable." — Mark Hyman
5. "A gluten-free diet still allows you access to almost every fruit and vegetable, a variety of grains and legumes, your pick of dairy products, fresh meats and fish and a whole slew of special gluten-free delights to satisfy your pretzel-bagel-muffin-doughnut craving." — Daphne Oz
6. "We may all be sensitive to gluten from a neurological standpoint." — David Perlmutter
7. "Who even heard of gluten till a few years ago?" ― Donald Margulies
8. "Gluten is this Generation's tobacco." — David Perlmutter