Quvenzhané Wallis Is Now An Author Of Two Children's Books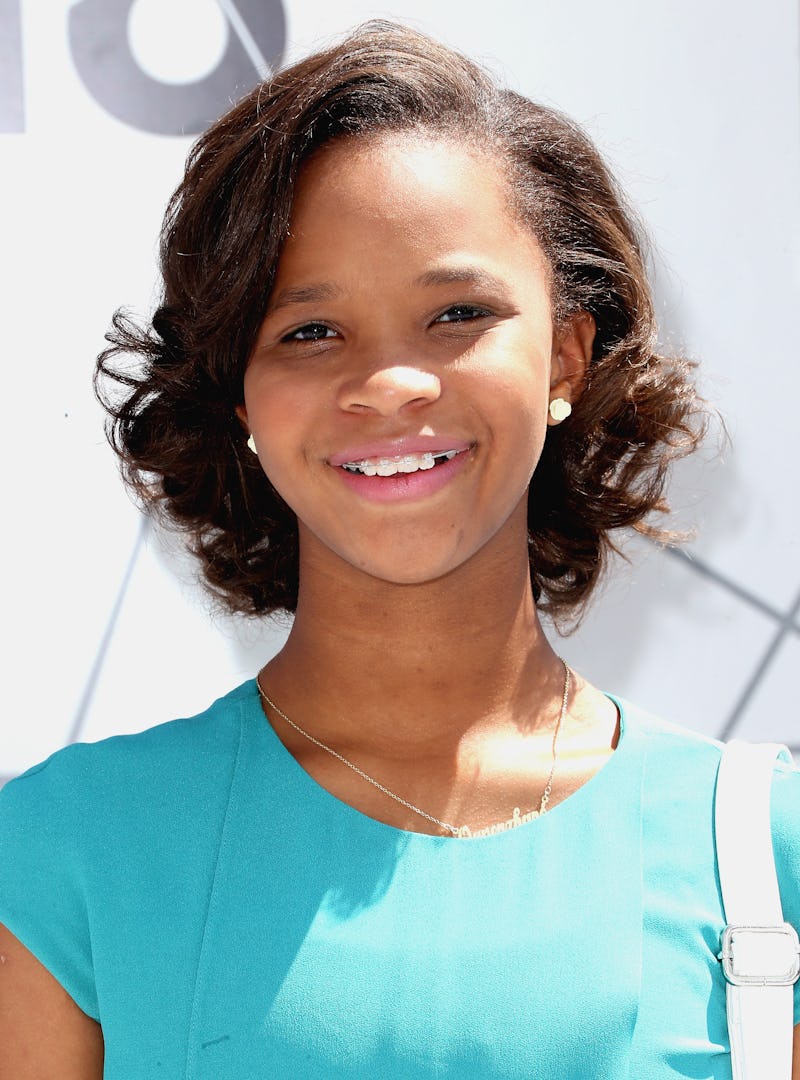 Frederick M. Brown/Getty Images Entertainment/Getty Images
Oscar-nominated actress and all-around wunderkind Quvenzhané Wallis makes her publishing debut on Tuesday, when her first two children's books, Shai & Emmie Star in Break an Egg and A Night Out with Mama, hit store shelves. The 14-year-old star of Annie and Beasts of the Southern Wild signed a four-book deal back in 2015, and now she's finally set to deliver two of those anxiously awaited titles to her fans.
When Wallis' book deal was originally announced, the first installment of her Shai Williams trilogy was slated for a January 2017 release. Press coverage at the time reported that the then-untitled A Night Out with Mama — described as being "[l]oosely based on the author's own experiences" — would come out sometime between Fall 2017 and Spring 2018, at the same time as the second Shai story.
Shai & Emmie Star in Break an Egg is the first of Wallis' three planned Shai Williams books, but her semi-autobiographical picture book is right on schedule. According to The Associated Press, "[t]he second [Shai] book is scheduled for release in January and a third has a release date to be determined." Wallis will celebrate her first-ever book launch at Tribeca's Barnes & Noble bookstore on Tuesday evening.
Quvenzhané Wallis' mother, Qulyndreia, tells The Associated Press that her daughter's co-author, Nancy Ohlin "helped [Quvenzhané] fine-tune her thoughts and put [her stories] together." The experience of writing her first books seems to have been a positive one for Wallis, who says, "I definitely see myself doing more of this in the future."
Wallis recently portrayed Harper in the animated film Trolls, and made an appearance in Beyoncé's Lemonade before that. Although the Louisiana native has probably not left acting by the wayside, she is not connected to any upcoming projects at this juncture, and says she is taking time to focus on her "books and school and sports."
Fourteen-year-old Wallis juggles jobs and free time better than a lot of adults, which makes her a true inspiration to us all. Here's to hoping she comes out with an adulting guide in a few years.
You can pick up Quvenzhané Wallis' first two books on Tuesday at your favorite bookstore. If you're in New York City, you can catch the new author making appearances from Monday through Wednesday. Wallis will kick off the Los Angeles leg of her book tour on Oct. 11, and is "scheduled for a signing at the New Orleans book festival on Nov. 11."