12 SOLID Reasons Rachel & Joey Are the Real OTP Of 'Friends' — Sorry, Ross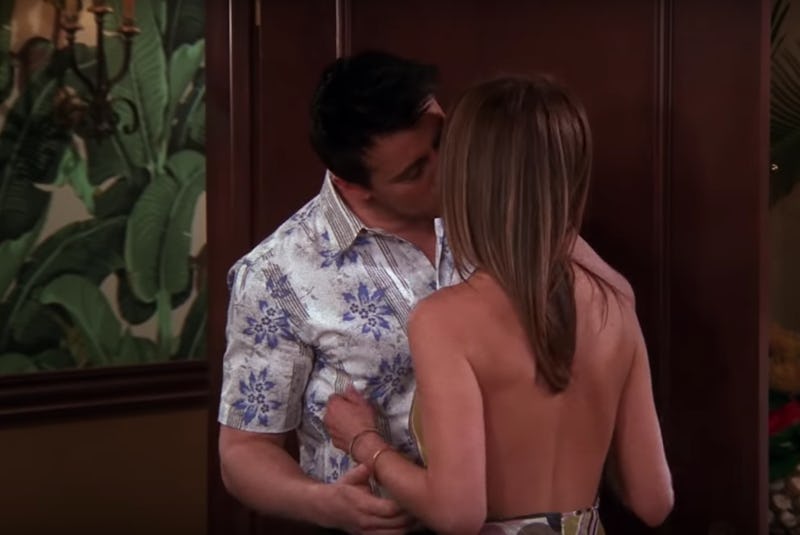 Warner Bros. TV
In 2017, a Twitter thread went viral explaining why Rachel and Joey are the true OTP of Friends. Some fans weren't convinced, arguing that Joey and Rachel seem more like a pairing written in to spice up the show (plus, we all know Joey is the ultimate bachelor). There was no way they could've ever worked as a couple if they decided to stay together, some people said. But to other fans, Joey and Rachel being together just makes perfect sense, and you should really hear the argument out.
For one thing, the duo have an unmistakable bond. Rachel helps Joey become more mature and respectful of women, while Joey helps Rachel loosen up and become more comfortable with herself. Their brief relationship is far from perfect, but it shows Joey in a new light without it feeling out of character. And while Ross and Rachel's relationship forms on the basis of his longstanding crush on her, Joey sees Rachel as a friend for years before considering her as a potential partner.
It's through getting to know her and forming a close bond after living together that makes Joey realize there's potential for a relationship. He listens to her when she needs support and doesn't judge her. He puts aside his womanizer ways to try to have a healthy relationship with her, and genuinely cares about her and Emma. But if you're still not convinced, here are 12 reasons why Joey and Rachel are the ultimate Friends OTP.