Rachel's Cryptic Tweet About 'Bachelor' Friendships Will Seriously Raise Your Eyebrows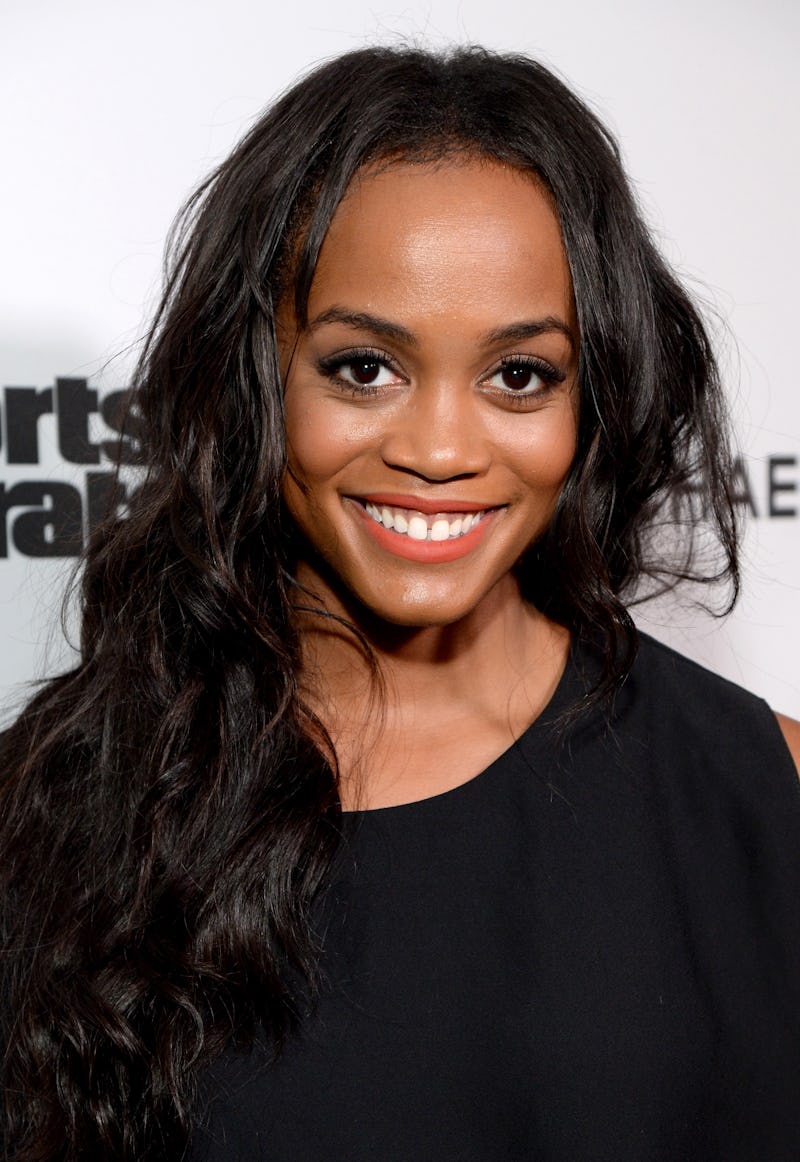 Michael Kovac/Getty Images Entertainment/Getty Images
With plenty of on-screen drama, reality television isn't exactly a place known for building lasting relationships. That might be why Rachel Lindsay's tweet about friendships in Bachelor Nation is raising a few eyebrows. The most recent Bachelorette took to social media on Friday night to share a cryptic message, describing the friendships that have blossomed among members of the Bachelor franchise as "fickle and fleeting."
It's obviously not clear who Rachel is referring to, but it took no time at all for her Twitter followers to respond to the tweet and jump to their own conclusions. Olivia Caridi, who appeared on Season 20 of The Bachelor, shared her own response agreeing with Rachel's tweet, while Bachelor in Paradise's Wells Adams was one of the first to share his thoughts with a message defending his friendship with Alexis Waters. He wrote,
"Ya but @awatazzz & I will be friends till the day I die.& then when I die from some cool stunt shell give the raddest profanity laden eulogy.
Rachel was quick to point out, though, that Alexis isn't the subject of the tweet. Meanwhile, a few commenters think the tweet could be referring to some of the Texas attorney's former castmates who have been spending a good amount of time with DeMario Jackson lately.
The two got into a short war of words back in August after DeMario appeared on The E&G Podcast where he claimed that Rachel was only interested in dating white men during her time on The Bachelorette. Lindsay responded later on, shutting down his statement in an Instagram comment, writing that DeMario "never knew me and still doesn't."
But seeing as though the conversation was shut down pretty quickly before it had the chance to be blown out of proportion, her "feud" with DeMario is likely not what she's alluding to either. Another fan speculated it could be about the way the Bachelor in Paradise ladies seemed to gang up on Christen in last week's episode.
While it might be a while until fans know for sure who Rachel is referring to, it's also possible that the 32-year-old could just be making a general observation, and not calling out one specific person at all. Regardless, Rachel is definitely no stranger to speaking her mind on social media, so there's good reason for fans to keep their eyes peeled for updates on whatever's going down between Rachel and her squad members.