What Raven Gates Thinks About Being Named "Future Fashion Mogul"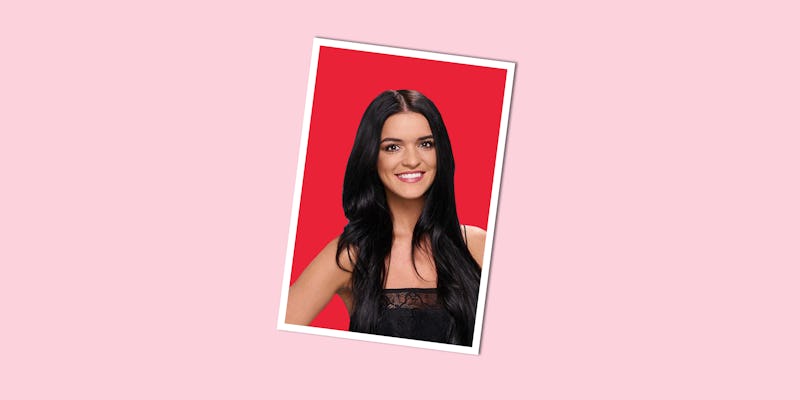 Austin Courrege/Bustle, ABC
Bustle takes the Bachelor franchise pretty seriously. That's why we created the Bachelor Nation Class of 2018 — like high school superlatives, but Bachelor edition. Check out what Raven from Nick's Bachelor season had to say about being awarded "Future Fashion Mogul."
Raven Gates is the very definition of not just a girl boss, but just a straight up boss. When Raven first appeared on Nick Viall's Bachelor season at 25, she already owned her own business. Now, a little over a year later, Raven has continued to grow her Grey Suede clothing business from a single brick-and-mortar store in Arkansas to a flourishing online business that's recently expanded into plus-size clothing, as well. All of this is to say it was an easy decision for Bustle to declare Raven the "Future Fashion Mogul" of the Bachelor Nation Class of 2018.
"I would like to thank all of the bad choices — outfit and make up included — that brought me to where I am today. Without them, I wouldn't be accepting this award. Remember the good comes with the bad!"
"Future" is kind of a misnomer, because Raven's already doing the most. Grey Suede has over 80,000 Instagram followers who want to be kept up to date with all the latest styles, which include a lot of cute, feminine jumpsuits, bodysuits, dresses, swimsuits, and more. Raven can often be seen modeling her collection on her Instagram account, and it's easy to see why her shop has struck a chord with customers.
Not only is Raven's business life flourishing, but her personal life is as well. While she was rejected by Nick on The Bachelor, she found love with Adam Gottschalk on Bachelor in Paradise Season 4. In February 2018 she said the pair had plans to move in together in Dallas — but that she was making sure her store would be all set without her on the ground in Arkansas first.
"It's not that we want to be long distance, it's that I have a job in a brick and mortar store, and there are a lot of things I have to do," Raven said at the time. "So instead of moving in with him [right away], I took the week to stay with him and completely redo our online website so that I can prepare."
Spoken like a true boss and future fashion mogul in the making.