The "Reading Rainbow" Host Just Launched A Reading Podcast For Adults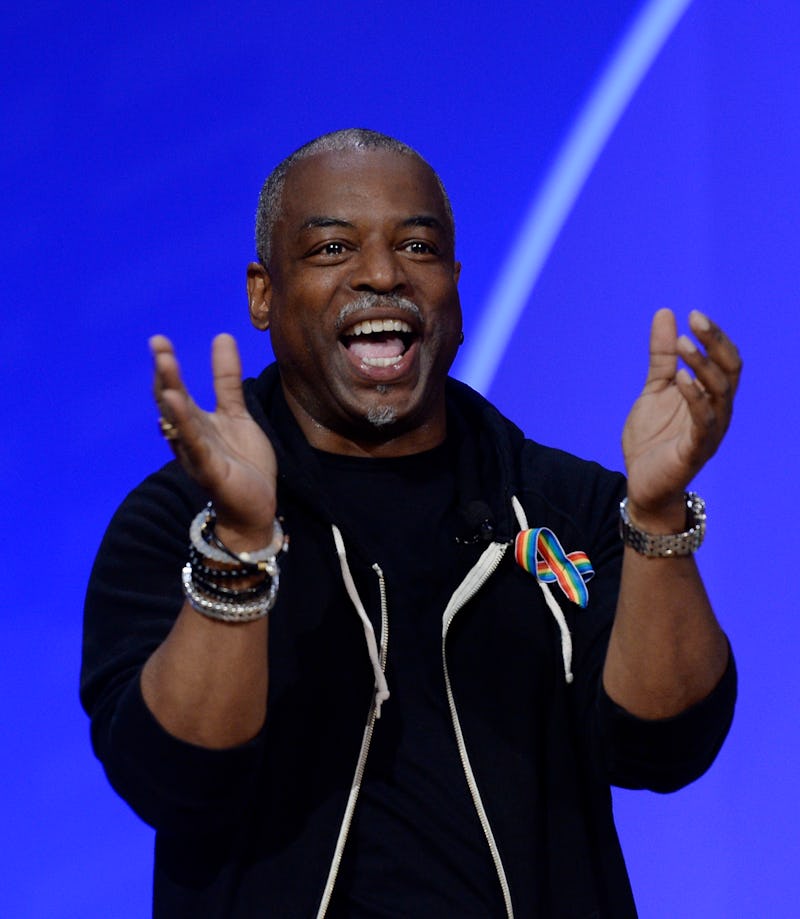 Kevork Djansezian/Getty Images News/Getty Images
On those days when you just want to escape grown-up life to color in your blanket fort, your favorite PBS host is there for you. LeVar Burton's new podcast is like Reading Rainbow for adults, but you don't have to take my word for it.
"LeVar Burton Reads" will feature "handpick[ed] ... short fiction" from a variety of genres. The weekly podcast premiered on June 13 with a science-fiction short story — a natural choice for the former Star Trek: The Next Generation actor and director.
For the first episode of "LeVar Burton Reads," Burton selected Bruce McAllister's "Kin," a Hugo-nominated story about a boy who hires an alien mercenary to save his sister's life. The second episode takes a different direction with Daisy Johnson's "The Lighthouse Keeper," part of her 2016 debut, Fen. Burton reads both stories against a fitting score.
Each episode of "LeVar Burton Reads" concludes with the narrator's final thoughts on the story. After reading "Kin," Burton says that "it is incumbent upon us to grow up and decide, define, discover what it is that we are supposed to do, what gift we are supposed to give" to the world. Clearly, Burton has found his "destiny to fulfill," and it's encouraging literacy at every stage of life.