'Real Housewives' Couples With Successful Relationships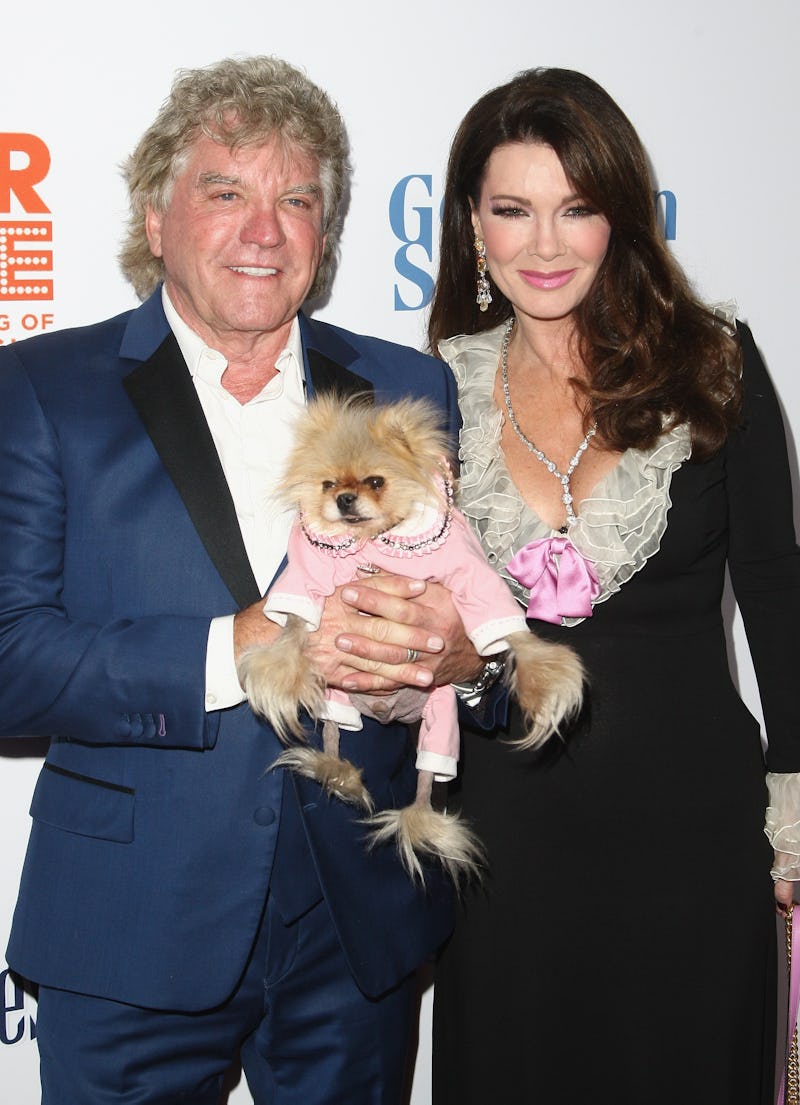 Tommaso Boddi/Getty Images Entertainment/Getty Images
Even though the title of the franchise is Real Housewives, a lot of the stars aren't actually wives. Unfortunately, we've seen a lot of divorces, breakups, and dysfunctional relationships over the years. Still, there are actually some Real Housewives couples who have amazing relationships.
Sure, they're few and far between, by there are definitely some good #RelationshipGoals happening in the backdrop of all the drama that goes down between all of the cast members. Obviously, these couples have wealth and fame if they're on one of these shows, but they also have fire chemistry, a fun dynamic, and unwavering loyalty, which is not common in general, let alone on reality TV.
It's nice to see couples on TV that aren't arguing, getting involved in cast drama, or prioritizing material things over each other. I always thought that it would be amazing to be a Real Housewife and I still think that, but there are just some things that money and fame can't get you and love is one of them. It really is the cherry on top of an amazing life to be a Real Housewife and an actual wife in one of these relationships.
1. Lisa Vanderpump & Ken Todd
Lisa and Ken have to be the golden couple of the franchise. Even though they've been together for forever and a half, there is still a ton of chemistry and a fresh playfulness between them. They work well together as parents, business partners, and philanthropists. Not only that, but Ken really has Lisa's back without acting like he's a cast member himself. They really have the perfect balance. Props to them.
2. Tamra & Eddie Judge
We got to see Tamra and Eddie's relationship blossom from the very beginning, including the perfect proposal and wedding. These two rarely argue. They are business partners at CUT Fitness. Eddie is always there to support Tamra during the Real Housewives of Orange County drama, and he keeps it real by providing some level-headed advice when needed.
3. Kandi Burruss & Todd Tucker
Kandi and Todd have been through so much. Todd went from working behind the scenes on Real Housewives of Atlanta to being front and center with his lady. Kandi's mother, Mama Joyce, gave Todd a tough time for years. Not only that, but the two had the challenge of combining their families into one since they both had daughters when they came together. Now, they run several businesses together and have a happy family that includes their son, Ace.
4. Carole Radziwill & Adam Kenworthy
Nobody (especially Carole) expected this relationship to me more than a fling , but Carole and Adam have really been going strong. Aside from initially offending Luann D'Agostino since Adam was her chef and the ex-boyfriend of her niece, their relationship has been drama free. They share a bunch of pets (all named Baby), and they are even working on a cookbook together.
5. Kyle Richards & Mauricio Umansky
Aside from being one of the best looking couples in this franchise, Kyle and Mauricio have a great relationship, as well. She supports him by wearing those Agency hats in every episode. He is on board with Kyle working on her scripted series and promoting her fashion boutique. And they are also great parents to their kids. It really seems like they both want to see each other succeed in life and that they are each other's biggest cheerleaders.
6. NeNe & Gregg Leakes
A few years ago, I wouldn't have put NeNe and Gregg on a list about great couples, but they really turned things around and recommitted to each other. They got divorced, started dating again, reignited that spark, and got remarried. Now they appear to be stronger than ever.
7. Eileen Davidson & Vince Van Patten
Vince likes to stay out of the fray when it comes to the Real Housewives of Beverly Hills antics, but he is always there to provide a sympathetic ear to Eileen, give her advice, and attend events with her. Eileen may have some of tempestuous relationships on the show, but she and Vince appear to be rock solid.
8. Kim Zolciak & Kroy Biermann
Kim and Kroy have the cutest family on Bravo — at least in my opinion. They have this opposites attract dynamic with Kim bringing her outrageous spunk and Kroy contributing his level-headed reliability. They are so in love and committed to being parents together. I am so happy that they have their own spinoff series. It's so nice watching a show about couple that gets along instead of one that argues all the time.
9. Monique & Chris Samuels
Monique may be the newest Housewife to join the franchise, but she and her ex-NFL star husband have had a good thing going for a long time. They share strong faith, values, and those four homes that Monique's Real Housewives of Potomac costars bring up in almost every conversation. Monique brings some unpredictability to the cast, but she and Chris seem to have the most stable relationship on the show.
10. Lisa Rinna & Harry Hamlin
I know that Lisa Rinna is persona non grata these days in the Real Housewives universe, but even her biggest haters have to admit that she and Harry Hamlin are a good couple. He is very patient and tries to help her when she gets into drama with the other Housewives without becoming overly involved. Plus, they have two lovely daughters, so they must have done a few things right as parents.
Even though viewers have seen plenty of Real Housewives breakups over the years, these ten couples have really held it together throughout all of the drama.