Fans Can Expect "Eva 2.0" When Eva From 'America's Next Top Model' Joins 'RHOA'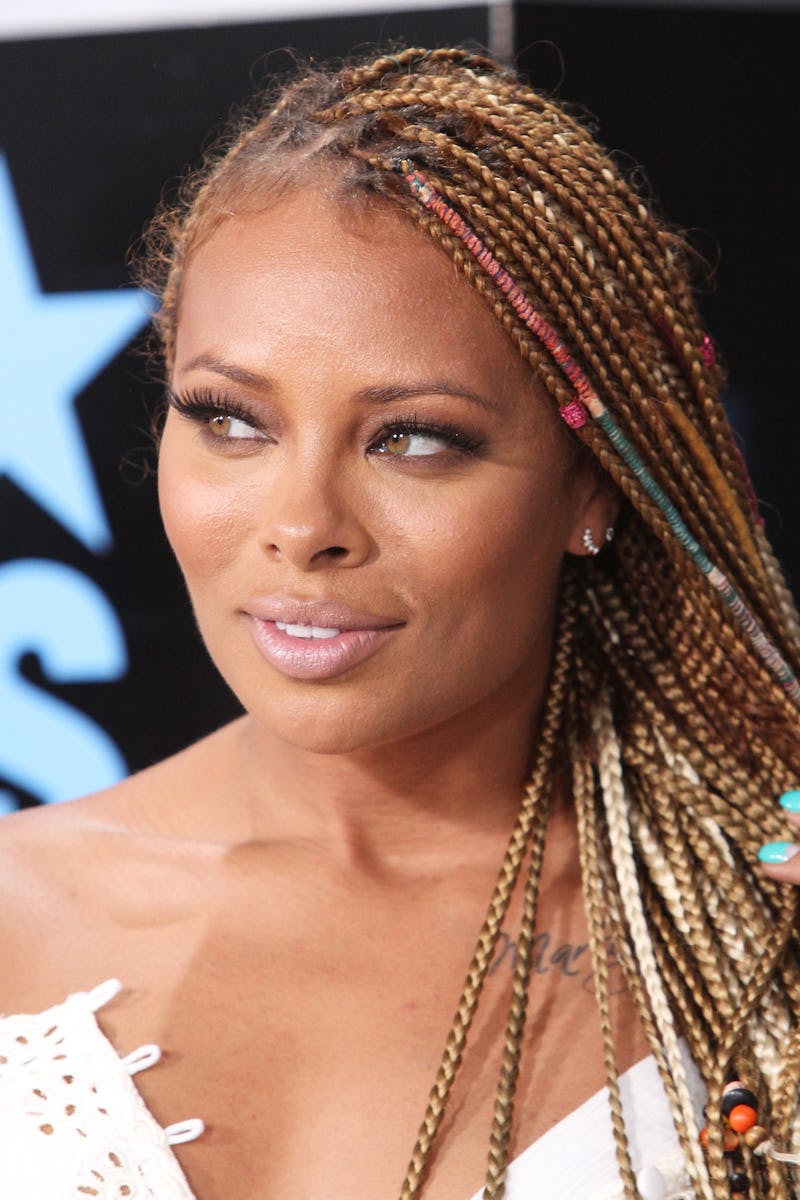 Maury Phillips/Getty Images Entertainment/Getty Images
One of the latest faces to join the Real Housewives franchise is someone America's Next Top Model fans will recognize immediately. That's right, Eva Marcille is joining Real Housewives of Atlanta Season 10 as a friend of the Housewives. But, she doesn't want you to confuse the 33-year-old woman you see on the Bravo series with the young woman who won Cycle 3 of the modeling reality series 13 years ago. While chatting with Bustle, Marcille makes it clear that she has grown immensely since 2004, and is now, as she calls herself, a "revamped Eva" or "Eva 2.0."
"I've been in the game for quite some time, so I'm excited for the audience to see a different side of me, look at me through a different prism," she says. "I think [viewers] have an idea of who I am and the girl that I introduced to the world on America's Next Top Model from 13, 14 years ago, who is completely different than the woman that I am today."
During her time on ANTM, Marcille was confident and stood out for her vibrant personality. However, she didn't get along with everyone and was sometimes called "Diva Eva." One of her more memorable episodes was when the models had to pose with a tarantula and Marcille's fear of spiders was revealed. But, like the pro she is, she totally rocked it.
Since her time on ANTM, Marcille has starred on another reality TV show, the first and current season of Scared Famous on VH1. She's also acted on the small screen, including on Real Husbands of Hollywood, The Young and the Restless, House of Payne, and Born Again Virgin. But booking acting gigs isn't the only way she's grown. Marcille has matured a lot and now has different priorities compared to when she was in her early twenties smizing for Tyra Banks.
For example, being a parent is at the top of her list of what's important. In January 2014, she gave birth to her daughter, Marley Rae. Another major factor in her life is her current boyfriend, Michael Sterling, who is running for mayor in Atlanta. Actually, he played a big part her joining Housewives.
"I fell in love with him about three years ago and I've been planning a move here for the past year, year-and-a-half," Marcille says about her taking the leap and moving to Atlanta from Los Angeles. She and Sterling have a "14-day rule," meaning they don't go more than two weeks without seeing each other, which also pushed her to head to Georgia and to dip her toes into the Housewives water.
NeNe Leakes, a good friend of Marcille's, who she met in L.A., is how she got introduced to the show. "When I told her I was moving back to Atlanta, she would say, 'I would love to introduce you to my group of friends, I think that you would mesh with the girls really well,'" Marcille explains. "You know, I'm a mom and I'm in a committed relationship, so a lot of these women I can kind of pull advice from and similarities from, so, she introduced me to the girls and there starts my relationship with Housewives."
Fans may think they know what to expect from Marcille, since she is clearly no stranger to reality TV, but she says she brings a uniqueness to the Atlanta cast that hasn't been seen before. "I think what you can expect from me is something a little bit different than you're used to with Housewives," she reveals. "I think that these women are fabulous and definitely all smart and they're all bright, but like most of the friends that I have, I'm usually the different person in the group." As she says, "You'll see me do my thing. I'm unique, I'm not like anyone else."
Not only does she have "a West Coast swag" and says she's "on a different wave" being from Los Angeles, but the fact that she's a mom of a young child, unlike the other women except for Kandi Burruss, makes her stand out.
Speaking of Burruss, Marcille adores the multi-faceted businesswoman. So much so, she says she "fell in love with" her. "I think Kandi is an amazing woman, you can learn so much from her."
As for the other women, it doesn't seem like Marcille will become "Diva Eva" again, because, like she teases, "I get along with all of the women on the show, I kind of have that personality."
Marcille says she appreciates the show and all of the women, especially as a single mom coming to a new city without many friends. "I got to know a lot of these women, some more close than others, and I can say being new to a city at this age in your thirties and as a mom trying to figure it out, it was really nice to have a group of girlfriends who were there for me."
She certainly has come a long way since her season of ANTM and will bring all of her changes to RHOA, which premieres Sunday, Nov. 5. Get ready for what will most likely be another amazing season — and, this time, in part thanks to Marcille.