Reese Witherspoon Has Two More Book-To-Screen Projects Lined Up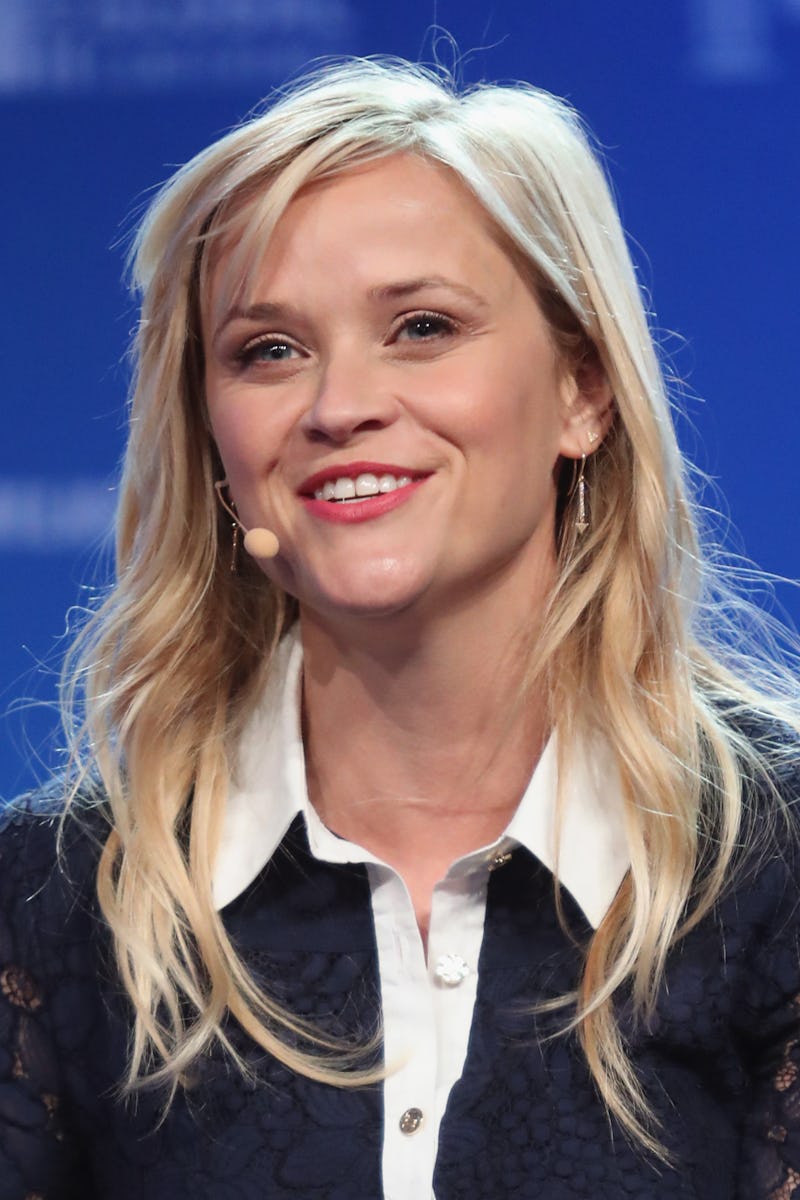 Frederick M. Brown/Getty Images Entertainment/Getty Images
Through her new production company, Hello Sunshine, Reese Witherspoon will develop two debut novels for the big screen: Something in the Water by Catherine Steadman, and Eleanor Oliphant Is Completely Fine by Gail Honeyman. Both novels fall under the general "thriller" umbrella, which means they fall well within Witherspoon's wheelhouse.
These adaptations will be Witherspoon's first since she parted ways with her Pacific Standard co-founder, Bruna Papandrea, to begin solo ventures. The duo responsible for bringing Wild, Gone Girl, and Big Little Lies to the screen still have three book-to-film projects in the works: All Is Not Forgotten by Wendy Walker, Ashley's War by Gayle Tzemach Lemmon, and Luckiest Girl Alive by Jessica Knoll.
Written by Downton Abbey actress Steadman, Something in the Water follows a picture-perfect couple whose honeymoon begins with a large cash find — and ends with one of them dead. Adapted by Julia Cox for Fox 2000, the Something in the Water movie adaptation will be produced by Witherspoon, Hello Sunshine Head of Film and TV Lauren Neustadter, and Temple Hill's Marty Bowen, Wyck Godfrey, and Jaclyn Huntling.
Eleanor Oliphant Is Completely Fine centers on a 29-year-old office worker whose life has been shaped by abuse. Left physically scarred and socially awkward, Honeyman's heroine compensates for the events of her past with dry humor and solitude. But Eleanor's "completely fine" life is turned upside-down when a co-worker befriends her and attempts to draw her out of her shell. Only Witherspoon and Neustadter are attached at this time.
Seriously, after Big Little Lies and Gone Girl, I'm convinced that Reese Witherspoon can do no wrong when it comes to book-to-screen adaptations. Are you excited for her latest projects?