Reese Witherspoon Donated Books With A Simple Instagram Post — And You Can Do It, Too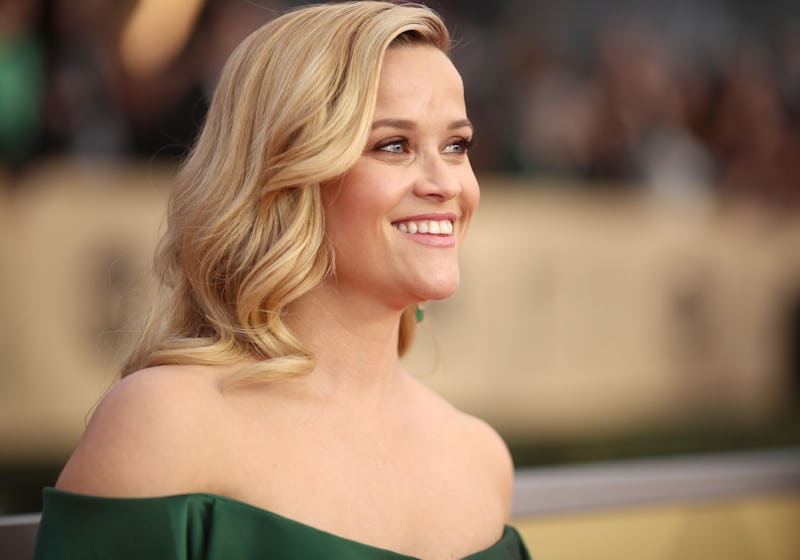 Christopher Polk/Getty Images Entertainment/Getty Images
You next good deed is just a shelfie away. In a project announced by actress and noted book-lover Reese Witherspoon on Instagram, Disney will donate one book to a child in need for each shelfie posted to Twitter or Instagram with the hashtag #MagicOfStorytelling, thanks to a partnership between the company and First Book.
The sixth annual Magic of Storytelling campaign officially kicked off on Dec. 29, and will run through Mar. 31. The House of Mouse will donate up to one million books through First Book, "to educators in schools and programs exclusively serving children from low-income families around the U.S." To date, Disney has donated 61 million books to children in need, thanks to its partnership with First Book.
Early literacy-minded bookstagrammers will be happy to know that their next shelfie can benefit a good cause with very little effort, but you don't have to have the most aesthetically pleasing bookshelves in order to help deliver books to children who need them. The official rules for Disney's Magic of Storytelling campaign define a "shelfie" as any selfie taken with a book, so feel free to grab your favorite dog-eared paperback and snap away, and make sure to tell your friends about Disney's early literacy program.
Of course, shelfies aren't the only way you can participate in the new Magic of Storytelling campaign. Disney has outlined three other, valid ways to help donate books through First Book. Disney will give free books to children in need if you do any of the following:
So let's see those shelfies, folks! Disney's Magic of Storytelling campaign runs through Mar. 31.