House Republicans Block Trump's Tax Return Release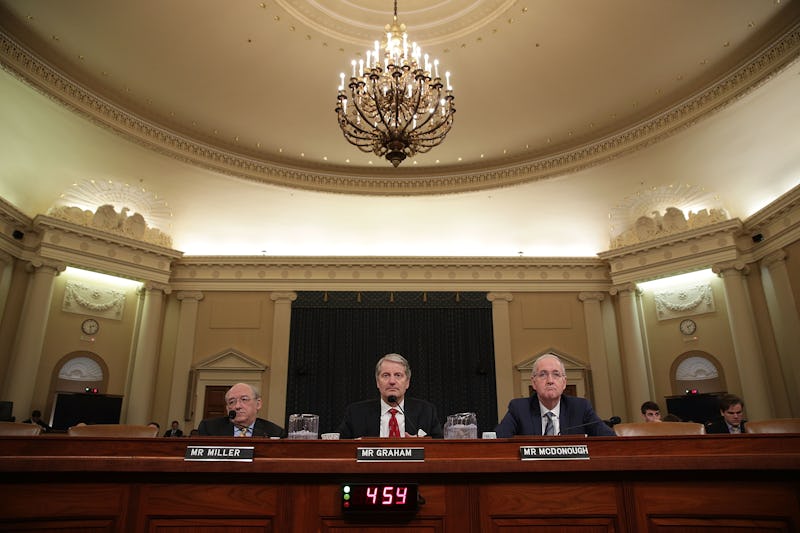 Alex Wong/Getty Images News/Getty Images
On Tuesday, Republicans on the House Ways and Means Committee blocked a measure to release Donald Trump's tax returns, voting down party lines 23-15 to reject the plan. A rule under the Revenue Act of 1924 allows the House Ways and Means Committee, Senate Finance Committee, and special House or Senate committees to request people's tax returns from the Secretary of the Treasury. However, committee chairman, Republican Kevin Brady of Texas, argued that the request would weaken taxpayers' right to privacy. "I strongly oppose this amendment because it proposes an abuse to the authority given to the Ways and Means chairman," Brady said of the proposal.
The recent revelations about former National Security Advisor Michael Flynn's ties to Russia have made Trump's taxes even more vital to the national interest. Without the returns, the media and the public have been unable to verify if any of Trump's potential activities, particularly any related to the United States' relationship with Russia, will financially benefit him.
To be clear: these are hypotheticals. However, if Trump were to enjoy personal gains from the U.S. policy he establishes, he could be violating federal ethics laws and, therefore, be subject to impeachment. Yet these potential conflict of interest concerns still have not proven sufficient for Republicans to put the pressure on Trump to release his tax returns — which he has been called on to make public for several months now.
Additionally, as Rep. Bill Pascrell of New Jersey argued, the only way to confirm that Trump's stance on tax reform won't present a fiscal conflict is by looking at the president's returns. "The president and the congressional Republicans have been very vocal regarding their desire to enact comprehensive tax reform for this Congress," Pascrell said. "We believe that it is imperative to know and understand how such tax reform will benefit the president."
According to a Washington Post/ABC News poll conducted in January, 74 percent of Americans want Trump to release his tax returns. It's my opinion that if Trump refuses to do it on his own, it seems precisely within the purview of Congress to hold his feet to the fire on it.
The only silver lining in the vote not to make Trump's tax returns public is that this may not be the last time the rule is invoked. Depending on how the 2018 midterm elections go, there could be a new, Democratic controlled Congress that resurfaces this rule and finally releases Trump's returns.
At the same time, two years is a long time — especially in an administration with so many twist and turns that already feels like it's in second term. The urgency and opportunity are both present, but Republicans first must overcome their party loyalty.