'RHONY's Luann Is Tweeting Under A New Name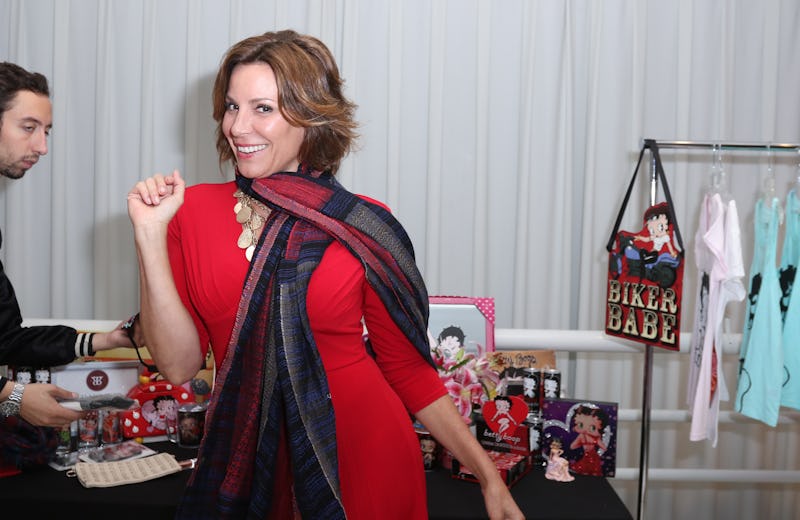 John Parra/Getty Images Entertainment/Getty Images
It is social media official: Countess de Lesseps is a de Lesseps no more. As Bravo's The Daily Dish noted, The Real Housewives of New York City star Luann de Lesseps recently updated her Twitter and Instagram accounts to reflect her new married name, Luann D'Agostino. But wait, there's more: The Countess also tweeted that she's waiting for Facebook to make it official. And no, I will not stop calling her the Countess.
When Luann and Count Alexandre de Lesseps split in 2009, the former held onto her "courtesy title," i.e., continued to go by Countess. However, that courtesy title went out the window when Luann remarried. On Dec. 31, 2016, Luann and Tom "Don't Let It Be About Tom" D'Agostino tied the knot in Palm Beach, formally ending the era of Countess Lu.
… Or did it? Though Luann's countess days are technically a thing of the past, it looks like she has not relinquished the title altogether. The "Chic, C'est La Vie" singer changed her last name, but her social media handles remain @CountessLuann. May her social media handles be @CountessLuann forever. Anything else just wouldn't feel right, you know?
After all, this is the person who said Alex McCord's Louis Vuitton boots looked like Herman Munster shoes. This is the person who once told a co-star to be cool rather than all, like, uncool. This is the person who hula hooped up to a tailgate-themed birthday party at a house in the Hamptons. Luann technically is not a countess anymore, but she'll always be a countess in my eyes. You can leave a title, but a title never leaves you.
C'est bon, indeed.