Rihanna Used An Unreleased Fenty Lippie In This Makeup Tutorial & Instagram Is Already Obsessed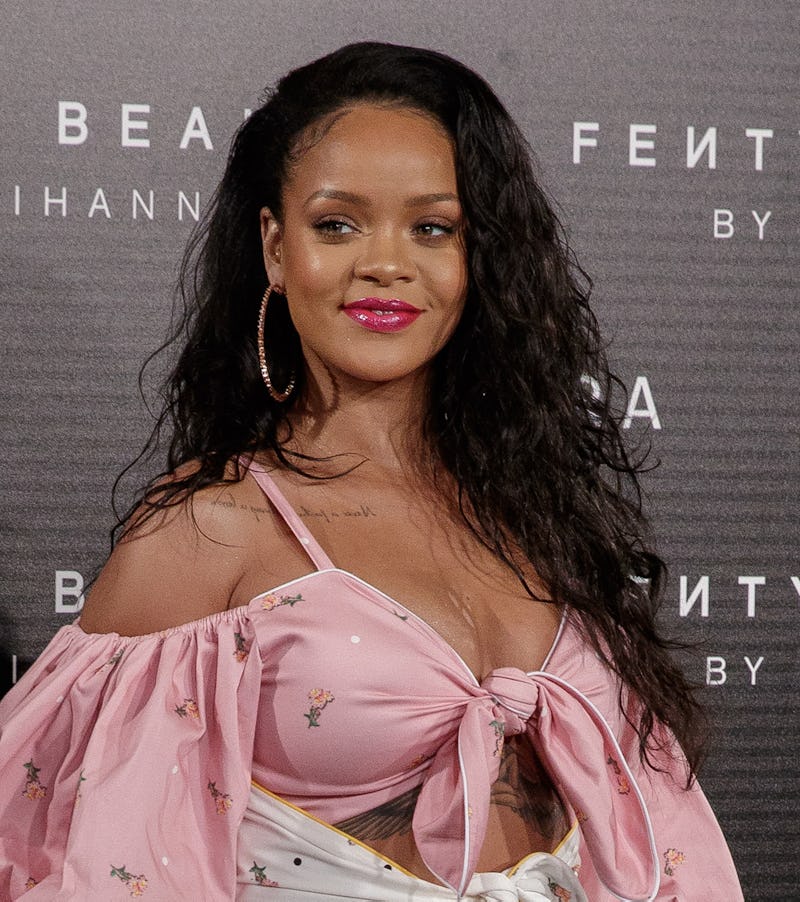 Eduardo Parra/Getty Images Entertainment/Getty Images
Rihanna sent the beauty world into full-on hysteria last week when she announced the launch of a new lip product, the fire-red Stunna Lip Paint. While we have to wait until the end of November to get our hands on it — and be forced to live with inferior red shades in the meantime — that doesn't mean Rihanna is going to allow these next few weeks pass by quickly. The Fenty Beauty founder recently shared a Stunna Lip Paint tutorial, giving us first-person insight on how the formula swipes on and exactly how the color looks outside of the bottle.
And it's as glorious as you would expect.
Posting to her Instagram, she captioned the video with "don't laugh at my tutorial skillz 🤷🏽‍♀️." Seeing how she can literally do no wrong, we won't.
She opens the video by presenting the bottle, and bringing the wand up close to the camera to give us a close inspection of the cheerful red hue. She then swipes it onto her mouth, showing how easily the formula glides on. There's definitely a subtle gold shimmer to it when it's wet, and it seems like the formula is on the silky side, especially for a matte product. There's a lot to be excited about for with this launch, and fans in the comment section expressed just that.
"Rih herself doing a tutorial is something elseeeee," one follower wrote. "There you go. The red we have been looking for," one commentor shared.
There's definite excitement over this product drop, and so many people are ready to include the shade into their beauty collection.
While you're waiting for Nov. 23 — which is when the color will be available online at Fentybeauty.com, Sephora.com, and Harveynichols.com, and in-stores at Sephora and Harvey Nichols — there are plenty of other Fenty lip products to hold you down until that drop. Check them out below.