Riley J. Dennis Is An LGBTQ Educator — And That Means She's A Target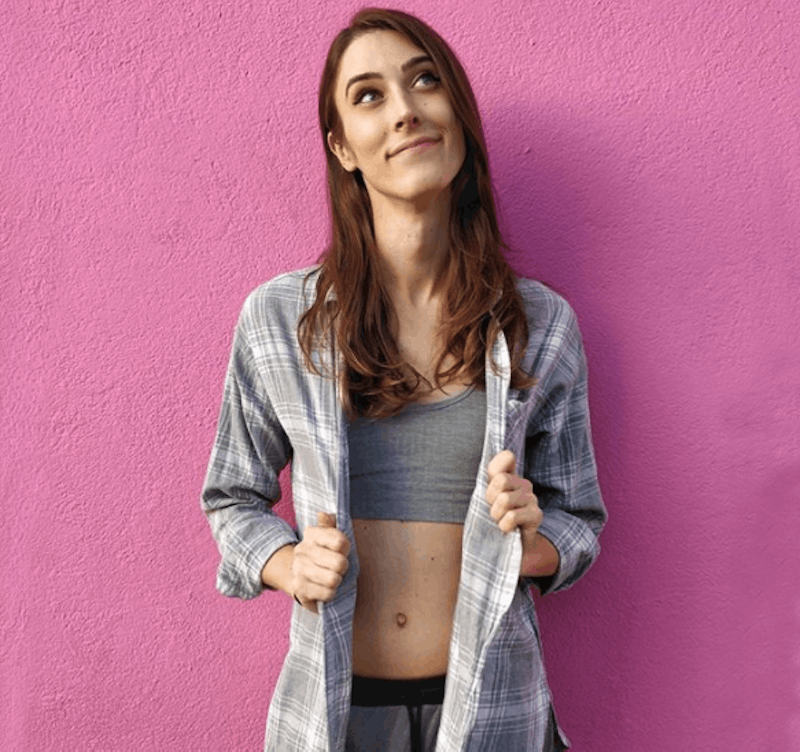 Courtesy of Riley J. Dennis
Riley J. Dennis describes herself as an intersectional feminist — and their work is the truest expression of that title. Dennis, who uses she/her and they/them pronouns, is an activist and video creator. As a queer transgender nonbinary polyamorous lesbian, Riley stands at the intersection of several overlapping identities in the LGBTQ community — and she uses her work to help lift up the queer community through radical education.
"My favorite part about the internet is how it has allowed people with marginalized identities to find community in a way that never used to be possible," Dennis tells Bustle. Through her successful YouTube channel, Dennis has succeeded in creating a safe, understanding community for LGBTQ viewers of complex, overlapping, and stigmatized identities. Her videos also reach those who want to be better allies to the most marginalized people in society.
Dennis makes educational videos on YouTube about social justice issues and politics, with many videos focusing on queer identity. From breaking down anti-trans bathroom bills to chatting about biphobia, Dennis makes complex topics accessible to everyone. Above all, she's never condescending in her delivery of her informative videos. Instead, Dennis is an accessible, patient, and engaging teacher with a matter-of-fact attitude and a wealth of knowledge.
On the receiving end of constant hate for their progressive viewpoints, Dennis is unfortunately an expert in dealing with trolling. But regardless of those who try to bring her down, Dennis' videos are always smart, critical, and unwavering — just like her.
Below Dennis shares their thoughts on how the internet has helped support LGBTQ people, and the trolling that comes along with being a queer person with opinions.