'Riverdale' Actor Camila Mendes & Her Boyfriend Victor Houston Have Reportedly Split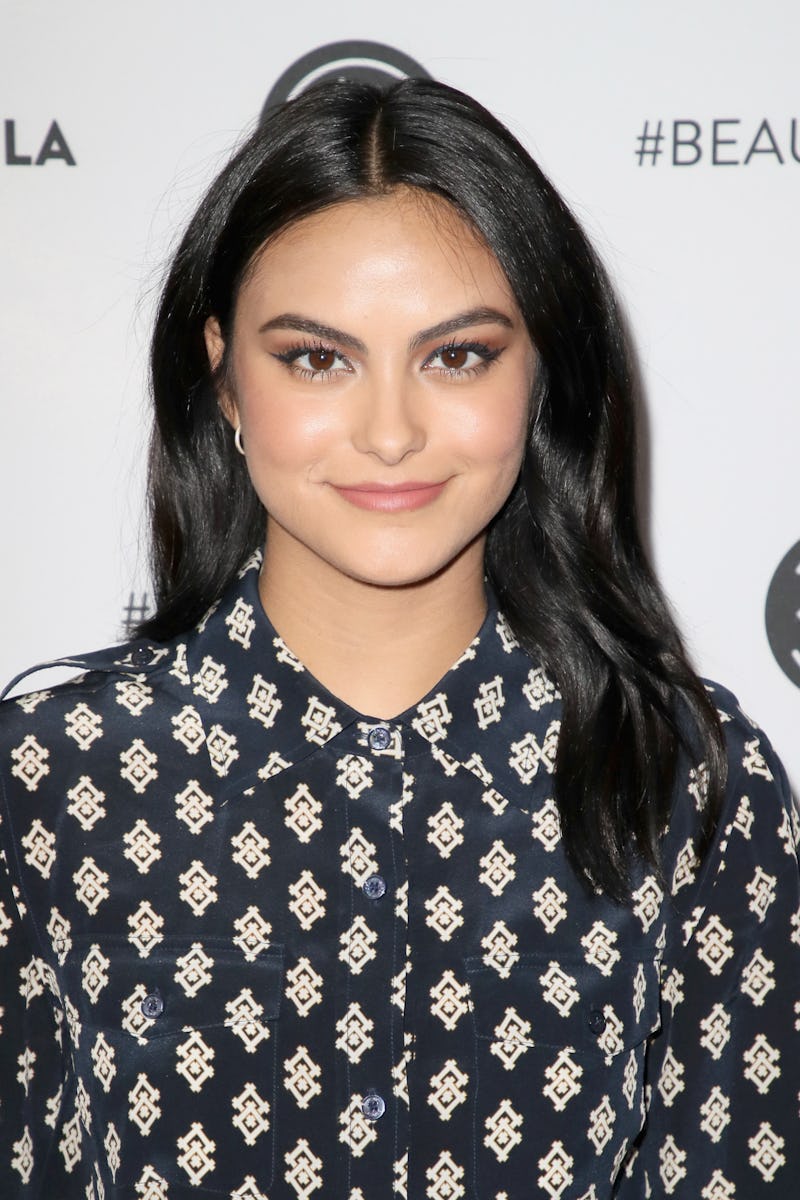 David Livingston/Getty Images Entertainment/Getty Images
If rumor is to be believed, Camila Mendes and Victor Houston are no more. E! News reported Thursday that Camila Mendes and her boyfriend have reportedly split, citing an unnamed source. Mendes and Houston had been dating for most of the summer, with reports about their romance starting in June, according to E!. (Bustle reached out to Mendes' rep for comment on the split, but has not yet heard back.)
E!'s source told the outlet that it was the Riverdale star's idea to call off the relationship. "Camila ended things with Victor after ComicCon, when she realized she wasn't ready to be in this relationship anymore," the source told E!. "Victor was completely blindsided and is very heartbroken."
The source also hinted that Riverdale fans haven't been the kindest to Houston after the reported split. "He has been receiving a lot of backlash from the Riverdale community, even though it was actually Camila's choice to end the relationship," the anonymous source told E! News.
When news of the relationship first broke, E! reported that Mendes and Houston knew each other from their time living in Florida, where they both went to high school. As the story goes, the two of them found their way back to each other in New York, years later, and the rest was history.
As Bustle previously reported, Mendes and Houston went to the Hamptons together to celebrate her 24th birthday in June. The Instagram evidence of their vacation, though, appears to have been deleted from the site. But thanks to fan Twitter accounts, there's still footage of a video Mendes posted of herself with Houston this summer. (And if you're wondering who the person on the left is in the above photo of Mendes and Houston, it's photographer Barron Roth, who appears to be a friend of Mendes.)
E! reported on Thursday that Mendes and Houston still follow each other on Instagram, which could mean that there's no bad blood between them. But when Bustle attempted to verify their mutual following, it didn't appear that either of them is still following the other. Still, Mendes' photo of herself with Houston and Roth seems to suggest that the two of them aren't on totally bad terms. Aside from the above image, though, there aren't any other photos of Houston that haven't been deleted from Mendes' Instagram page. And there don't appear to be any images of Mendes on his Instagram account, either.
Riverdale was Mendes' first acting credit after graduating from New York University, so she might not be used to having her romantic relationships in the public eye. It's understandable that she hasn't commented on the reported breakup yet, and she doesn't have a responsibility to do so, either. Her relationship (and its reported end) with Houston is only their business, and if they want to delete Instagram photos and go their separate ways, it's their right.
There's still a bright spot in terms of Riverdale romance, though. Cole Sprouse and Lili Reinhart, who've been rumored to have been dating for quite some time, seem to be closer than ever. Reinhart shared an artsy photo of Sprouse on Instagram earlier this week, while Sprouse posted a close-up shot of Reinhart earlier in August. They may be playing it a bit coy, but it seems from their photos like love is still very much in the air. Of course, it's their decision what to share or not share with fans, just like it is Mendes'. But as Riverdale continues to grow in popularity, fans will likely stay invested in the actors' off-screen lives.