Riz Ahmed Is Supporting Refugees & You Can Help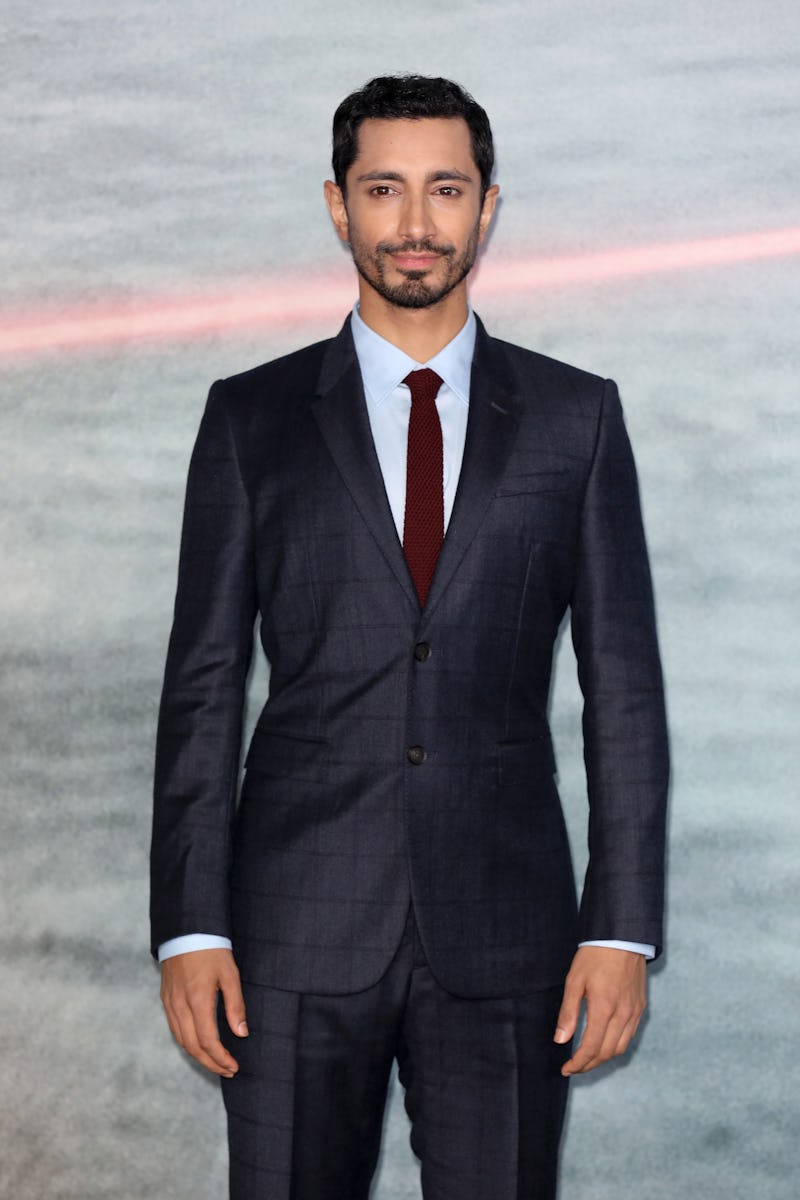 Tim P. Whitby/Getty Images Entertainment/Getty Images
There are plenty of woke celebrities with equally important messages getting delivered to you through your social media feeds right now, but there is only one Riz Ahmed. Early Saturday morning, Ahmed's simple request to help Syrian refugees was posted in video format to his Twitter account. In the video, he detailed why it was more important than ever to help those refugees in desperate need of assistance, in the process connecting the act of donating to one of the many immediate and easy ways Americans can push back against President Donald Trump's Muslim ban. On Friday, Trump signed an executive order temporarily banning citizens of seven Muslim-majority countries (Iran, Iraq, Libya, Somalia, Sudan, Syria, and Yemen) from entering the U.S. for 90 days. On top of that, refugees have been suspended from entering for 120 days.
Ahmed's CrowdRise efforts in the Karam Foundation's Support For Syria campaign have been going on for some time, but the renewed urgency to help hit the group's donation targets has led Ahmed to reach out and ask for our support. I know that there are a ton of seriously great charitable causes out there right now and the Support For Syria campaign should be one of them. The money you donate can provide one heater ($10), five blankets ($30), or even family access to basic necessities ($75). But really, any amount helps.
In showing support and making a donation, there's a chance to send a political message without taking to the street. The ability to support the Syrian refugee aid effort is easy. As Ahmed puts it, "We'd like to ask you to show some love to a refugee this Valentine's Day." It doesn't get any more simple than that, my friends.
Ahmed's own star may be properly on the rise, thanks to a knockout 2016 with The Night Of and Rogue One: A Star Wars Story, but he doesn't confine himself to acting. In addition to his thespian feats, he's a musician and an activist, the fruits of the latter are best exemplified in this heartfelt video.
His role as a man of action is nothing short of inspiring. Ahmed isn't wrong when he writes that we can "fight fear with love"; making a donation to the cause could do that. But even more so, in these uncertain times, it's necessary to make sure we don't stay silent against injustice. Why not follow Ahmed's lead and spread the love?