Rob & Chyna Have A Massive Fight On 'KUWTK'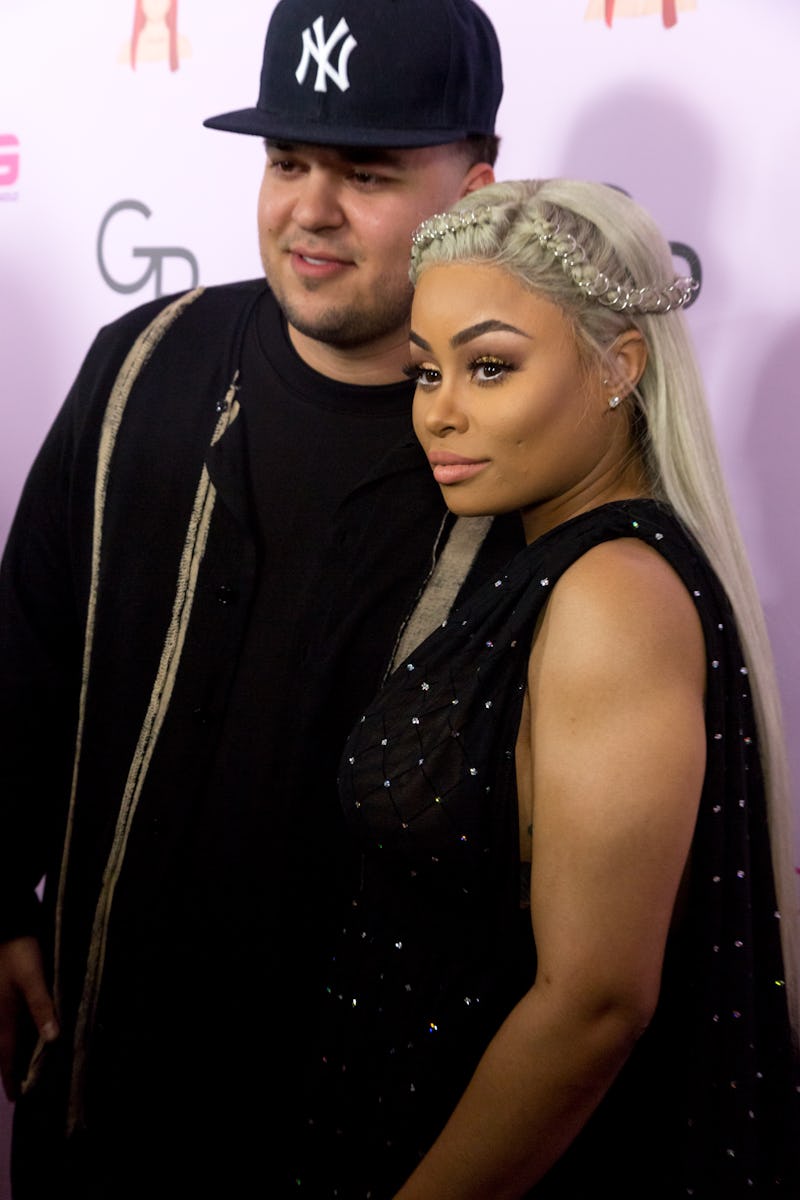 Greg Doherty/Getty Images Entertainment/Getty Images
If you caught Rob & Chyna, you already know that Rob Kardashian and Blac Chyna have had a roller coaster of a relationship, especially at the end of last year. And now, on Keeping Up With The Karadashians, fans are finding out Rob's side of the story behind one of their biggest fights ever. On Sunday night's episode of KUWTK, Chyna moved out of Rob's house, and there's so much more to the incident than they let us see on social media.
And just in case you've forgotten, this particular fight is the time Rob came home to find Chyna and Dream gone, resulting in a lot of Snapchat and Instagram posts from both sides about the ordeal. In the episode, the drama starts when Kylie gets a call from Corey Gamble, explaining that Chyna was moving out and she and Rob had a massive fight.
And after talking to Rob herself, Kim admitted that she doesn't think they're a healthy couple, and Rob seemed to agree — but soon afterwards, he and Blac Chyna are back together again after doing a public appearance. And as you can probably guess, his sisters were really upset at how quickly he changed his mind about her.
Khloe said:
Apparently Rob and Chyna are back together and that makes me sad for Rob. I really thought there was no way in hell that he would forgive her, or that she would want him back.
And even after they FaceTimed him — and even called him on speaker phone when the rest of the family was all together in one place — they couldn't convince him otherwise. A huge argument broke out between everyone over Rob and Chyna's show and their relationship, and after talking to Kris one-on-one, Rob made it clear that he wanted to make it work with Chyna because he loves her, and that makes the rest of it not matter.
It's hard to judge their relationship without being a part of it — or knowing them personally — but hopefully, whatever they decide in the future will be best for their family. Dream deserves happy parents!