Rob Deals With Criticism From His Family On 'KUWTK'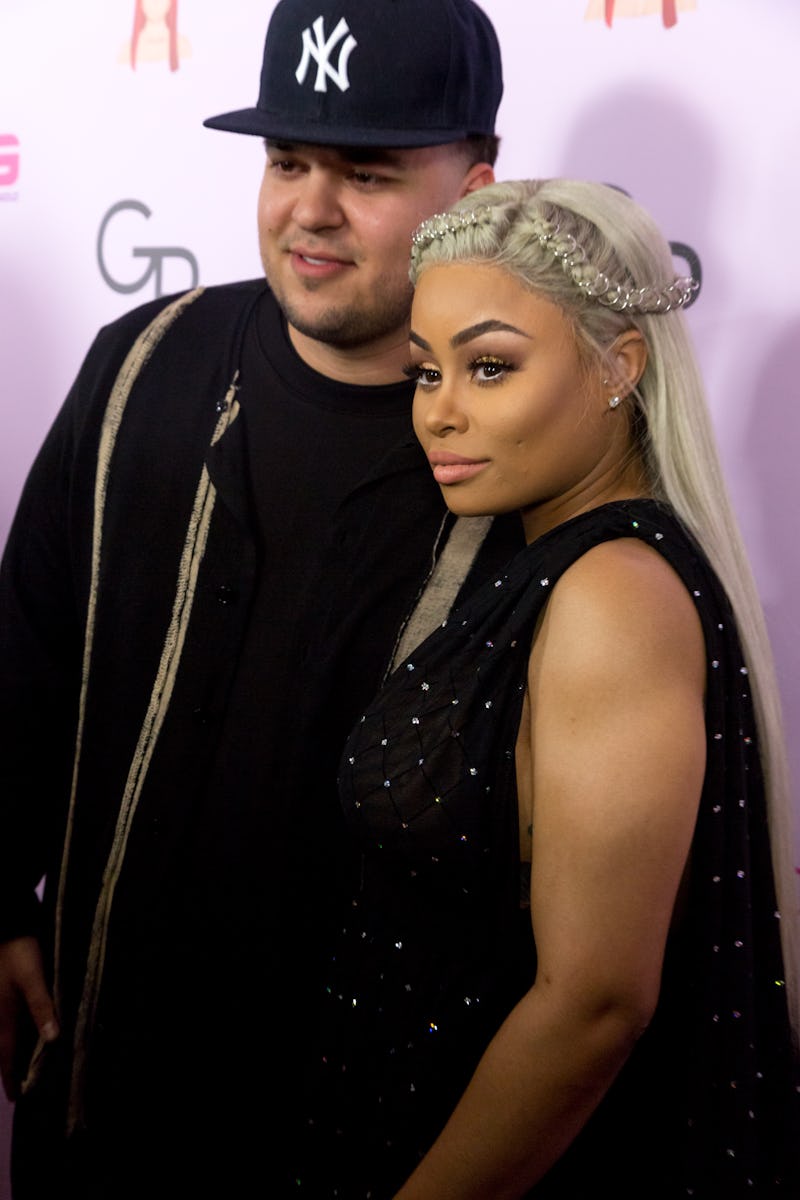 Greg Doherty/Getty Images Entertainment/Getty Images
If you watched Rob & Chyna last year — or if you follow the on again/off again couple on Instagram — you know that their relationship has been a roller coaster, especially since they welcomed their daughter, Dream, into the world. But in Keeping Up With The Kardashians time, she hasn't been born yet, and boy is Rob feeling the pressure. On Sunday's episode, Rob gets a lot of flack from his family about his health, and it reminds him about what's most important to him in raising a family of his own.
As he talked about a lot on Rob & Chyna, losing weight is something that he's been working towards for his health, even though his journey to getting fit has been difficult for him. But when he brought Armenian food over to share with Kris, Khloé, and Kim, he received a lot of criticism over his diet choices, and it became pretty obvious that he's still stressing over being the kind of father he wants to be for his little girl.
It all starts when he announces he's not eating red meat because of his weight, and then, it snowballs from there. Kris tells him he needs to worry about his heart and start aiming for 20,000 steps a day; Khloé reminds him he needs to be active with his daughter like their dad was for him. It was seriously stressful to watch.
Ultimately, though, it seems like Rob didn't take it too personally, since he knew his mom and sisters meant well. As he admitted on the show, he does want to be like his dad, and his vision for the future sounds really sweet. He said:
"I know everybody just wants me to be happy and get my life together. Family is super important to me, so obviously I want my baby to have a good relationship with my mom and my sisters like my dad instilled in us."
And so far, since Dream has been alive, it seems like he's rocking the dad thing and loving every minute of it. I can't wait to see what their daddy/daughter future looks like, and hopefully, Rob will be able to meet all of his goals to live a long, healthy life. After everything he's been through, he deserves it!