Rob Kardashian's Lawyer Is A Familiar One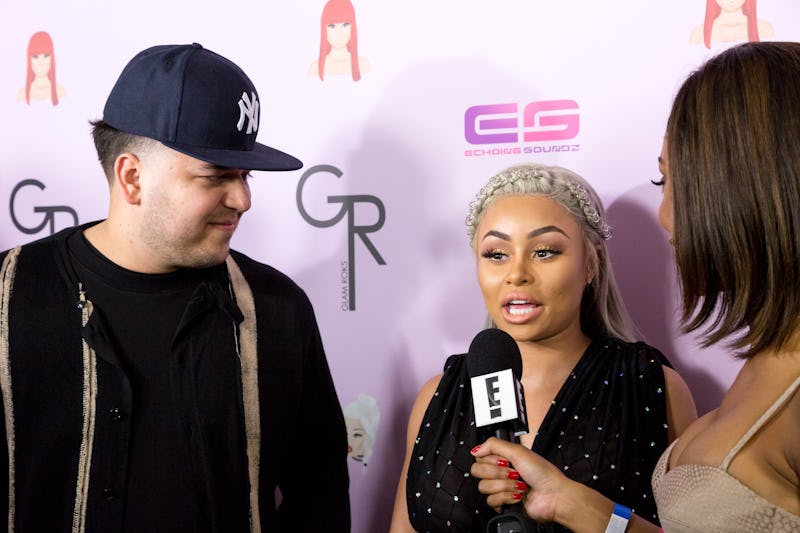 Greg Doherty/Getty Images Entertainment/Getty Images
Days after Blac Chyna's attorney Lisa Bloom announced that she would be representing the 29-year-old in court, TMZ confirmed that Rob Kardashian has hired Robert Shapiro as his lawyer. The name of Kardshian's attorney may sound familiar, since Shapiro successfully defended O.J. Simpson from murder charges in 1995 alongside Kardashian's father Robert Kardashain Sr. Bustle has reached out to both Kardashian and Shapiro for comment but did not receive a response at the time of publication.
The TMZ article reports that Shapiro will appear on Kardashian's behalf and argue that there is no need for a hearing, since his client will not be contesting his ex's request for a restraining order (one that would also prevent him from posting personal information about her or intimate photos of her). The 74-year-old told TMZ that Kardashian's actions were "a spontaneous reaction that he regrets." Shapiro also stressed that "Rob's only concern is for the well-being of baby Dream."
The fact that Kardashian not contesting the charges makes sense. An earlier TMZ article claimed he probably wouldn't contest the temporary restraining order, "mostly because they are routinely granted when the alleged victim claims violence." Chyna alleged that Kardashian physically abused her in since-deleted text Snapchats posted on July 5. (At the time, Bustle reached out to Kardashian for comment on this allegation, but did not receive a response.)
Of course, this isn't the first time that Kardashian has hired Shapiro. In May 2013, the lawyer defended him when he was sued for robbery and assault after Kardashian was accused of attacking photographer Andra Vaik when she was trying to take a photo of him while shirtless and allegedly stole her memory card. In turn, he argued that she was trespassing on private property, as a means of getting the photo. And the RightCounsel.com co-founder's ties to the Kardashians aren't just legal; Shapiro co-founded ShoeDazzle.com along with Kim Kardashian (and others) in March 2009. According to Lisa Bloom, the pair are meeting in court Monday morning.
Chyna told ABC News that she was motivated to bring a case against her ex to teach him some respect. "I've talked to Rob, you know, about everything. I've talked to him," she said. "The moral of the story is, like, he doesn't respect me, so if you can't respect me, you have to respect the law." The fact that Kardashian has now hired one of the most famous living lawyers at least suggests that, whether or not he respects Chyna, he is definitely respecting the law.