Rob Kardashian Puts His House On The Market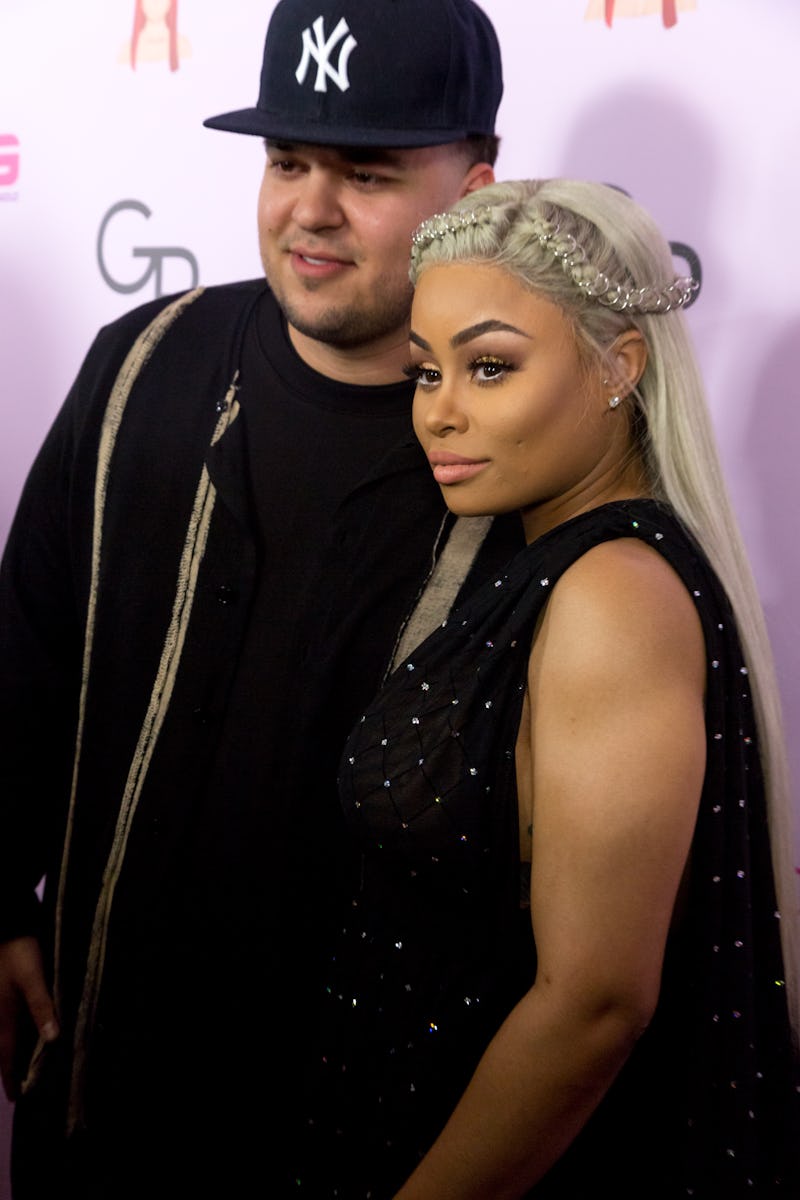 Greg Doherty/Getty Images Entertainment/Getty Images
Last year proved to be a roller coaster of a year for fans of Rob Kardashian and Blac Chyna. Keeping up with their history of drama, Kardashian has put his Calabasas home on the market, according to the Los Angeles Times, which raises some questions about his relationship with Chyna? (Bustle has reached out to a rep for Kardashian for comment, but has not yet received a response.) Is he living with Chyna and their daughter, Dream? Are they definitely back together? Honestly, I don't know if we will ever truly know, but this move could be hinting at a few things.
The LA Times reported that Kardashian put his home on the market for $2.675 million. The home is described as "4,256 square feet of living space" including "family and dining rooms, a center-island kitchen, a library, four bedrooms and five bathrooms." Not too shabby.
To try to understand what this house news could mean for Kardashian and Chyna, it's necessary to look back into their complicated living situation since the beginning of their relationship.
When Kardashian was first reported to be dating Chyna, People reports that Kardashian was living with his sister Khloé Kardashian, until he moved in with Chyna to her Tarzana home. By the time they announced Chyna was pregnant, the couple was reportedly once again living in their own homes. A source claimed People at the time,
"They have separate nurseries because they both wanted to prepare for the baby, but they agreed it wasn't a good idea to live together while Chyna is pregnant because they were fighting too much."
In early November, a source told ET that the couple planned to keep living apart even after Dream was born and claimed, "Rob can be a very hard person to live with. Chyna wants a healthy environment and home for both her children." But just a few weeks later, People reported that Kardashian had a change of heart after the baby's birth and that the couple was living together again in her home. Keeping up still?
Just a few weeks before Chyna's hacking scandal and the social media drama that ensued, TMZ reported that Kylie Jenner was now Chyna and Kardashian's new landlord, as they moved in together into one of her empty Hidden Hills homes.
After they seemingly broke up over the holidays, recent social media posts over New Year's (the post above is from New Year's Eve) point to Chyna and Kardashian being back on. And now, with Kardashian putting his home on the market, this might mean that they are finally going to stay in one place together.