Rob Kardashian "Regrets" His Posts About Blac Chyna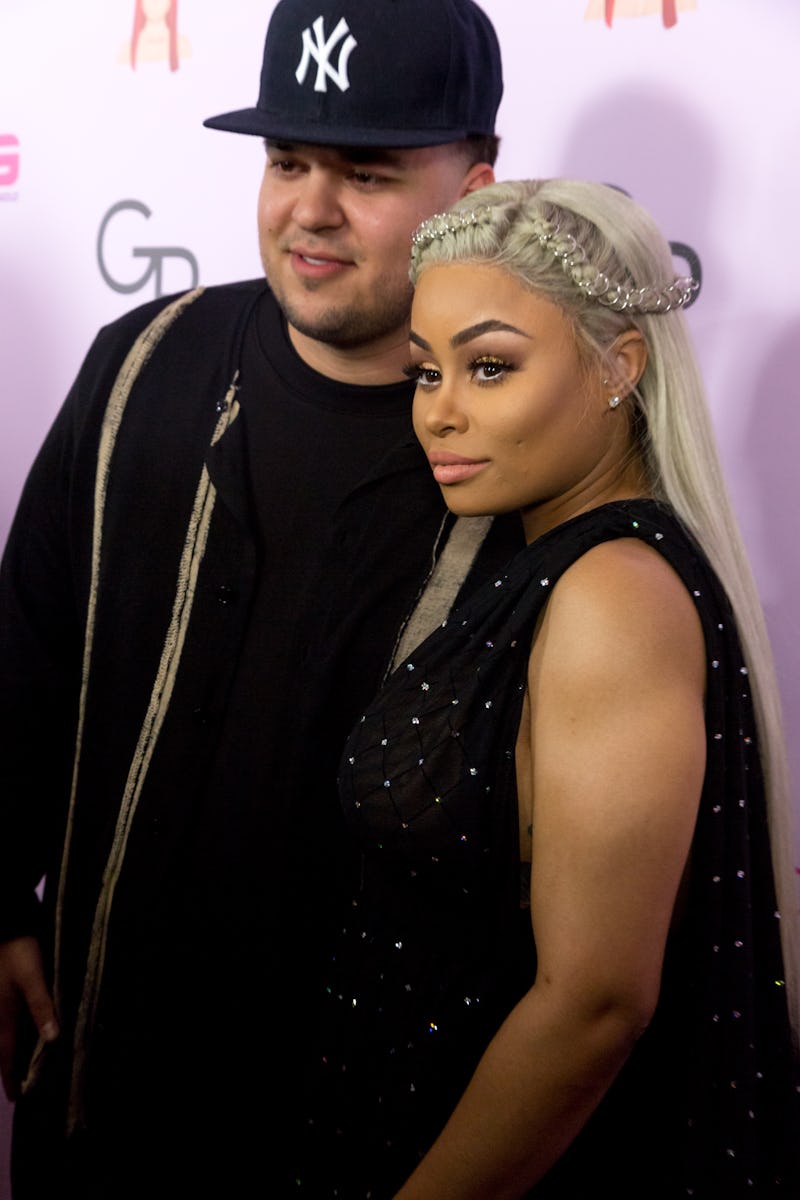 Greg Doherty/Getty Images Entertainment/Getty Images
On Monday, Blac Chyna gave an interview with Good Morning America in which she revealed her intent to file a restraining order against her ex Rob Kardashian. Last week, the reality star posted nude photos of Chyna on Instagram and Twitter and made numerous allegations against her, which incited this legal action. According to a statement his lawyer gave to TMZ, Kardashian regrets his posts about Chyna and will agree to the restraining order.
According to TMZ, Kardashian's lawyer, Robert Shapiro, said that the posts were "a spontaneous reaction that [Kardashian] regrets." TMZ reports that Shapiro will appear in court on Kardashian's behalf and tell the judge that there will be no need for a hearing. The reality-star has no intention of contesting Chyna's request for a restraining order, which will prevent him from posting private information about her on social media. "Rob's only concern is for the well-being of baby Dream," Shapiro told TMZ.
The explicit photos that Kardashian posted have been subject to considerable public criticism. The Keeping Up With the Kardashians star leveled many allegations against Chyna, including claims that she cheated on him and had a baby with him out of spite for her ex, Tyga, who was dating Kardashian's sister, Kylie Jenner. Furthermore, Kardashian's actions might be illegal. In California, sharing sexually explicit photos that were understood to be meant to be kept private without permission constitutes revenge porn and is punishable by law. Chyna has also made allegations of abuse against Kardashian. Bustle reached out to reps for Kardashian and Chyna regarding their allegations, but did not receive a response.
In her interview with GMA, Chyna explained her decision to take legal action against her ex. "I've talked to Rob, you know, about everything. I've talked to him," she claimed to GMA. "The moral of the story is, like, he doesn't respect me, so if you can't respect me, you have to respect the law." The model also said, "I was devastated, of course. I'm like, 'How could somebody, like, post these pictures of me?' And I'm like, wow, OK, like, this is a person that I trusted. I just felt betrayed."
Blac Chyna, her lawyer, and Kardashian's lawyer are set to appear in court Monday.