Robert Pattinson Was Asked About Going Back To 'Twilight' & His Answer Really Speaks For Itself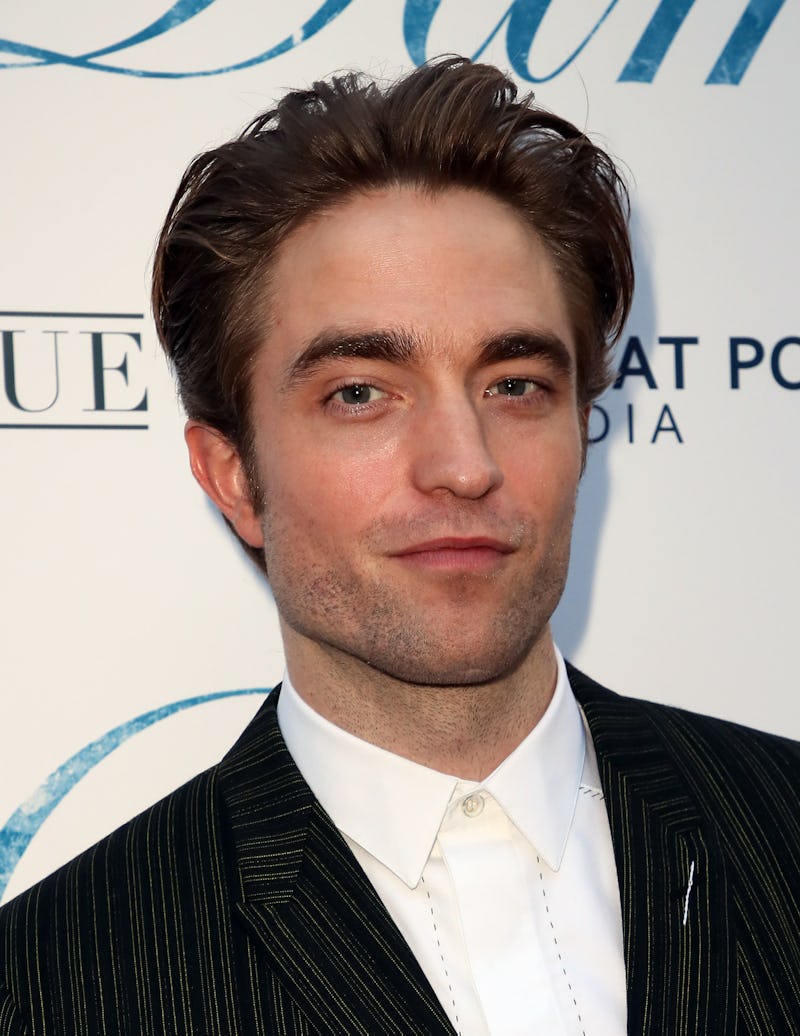 David Livingston/Getty Images Entertainment/Getty Images
There are many things that define the years between 2008 and 2012 for anyone who was a teenager in the late 2000s, but none of them are as powerful as the Twilight saga. There was just something about a vampire with a conscience, falling in love with a human and sparking a love triangle with a werewolf. And now that it's almost 10 years old, star Robert Pattinson is ready for a Twilight reunion.
Yep, the man behind Edward Cullen and his glistening, marble skin says he's ready to play an immortal vampire again. The actor also defended the series when asked about it by Variety at the Toronto International Film Festival, while promoting his upcoming movie High Life. "Whenever anyone says ['Twilight']'s their guilty pleasure, it's like, you say guilty, what you really mean is just pleasure," he said.
Pattinson said he remembered "a lot of things" about filming the five movies, which began with Twilight in 2008 and ended with Breaking Dawn Part 2 in 2012. "Definitely doesn't feel like 10 years ago," he added. "I feel like I kind of stopped mentally progressing around the time that I started doing those movies. So it feels like not a day has passed."
When asked about whether he'd ever consider revisiting Twilight, Pattinson seemed happy at the prospect. "I was literally talking to my agent about it," he admitted. "The amount of time I spend moisturizing I am ready to play 17 at a moment's notice. I've got the botox out!" Obviously, there's some playfulness to this answer, but he definitely didn't seem opposed to the idea.
This is definitely not the first time Pattinson has confirmed he would, indeed, make another Twilight film. Back in 2017, in an interview with Yahoo, Pattinson was asked a similar question about a reboot, and the actor was definitely open to it. "I mean, I'm always kind of curious," he said. "Anything where there's a mass audience — or seemingly an audience for it — I always like the idea of subverting people's expectations." It sounds like Pattinson would return to the Twilight franchise that made him famous, but only if he could put a spin on the genre. He continued, saying, "So there could be some radical way of doing it, which could be quite fun. It's always difficult when there's no source material. But, yeah, I'm always curious."
You may be saying to yourself, "Well, you can't have a Twilight anything without Bella, so nice try." But if it were to happen, Kristen Stewart also has expressed some interest in seeing a continuation to the saga. Speaking with Uproxx in 2015, the actor spoke fondly of her experience on the films. "I'd be kind of fascinated... I was so genuinely, heavily entrenched in that, and not in a way that felt like an obligation. Even though after the first one, which stood alone, it lasted a long time," Stewart said at the time. When it got to the question of whether she'd actually be in another Twilight movie, Stewart was hesitant to commit, saying, "It's hard to speak to a five-year period in a few sentences, but I loved doing it. But that doesn't mean I want to keep doing it." (Hey, it's not an absolute "no.")
It would be tricky to go ahead with a new movie revolving around the world of vampires, Volturi, and wayward vans. There isn't another book in the series to adapt, nor are there any serious plans to pick up the franchise again.
However, never say never. With characters that live forever, there are tons they can get themselves into, especially with a daughter that does age and mature and who's been imprinted on by friend-and-former-love-interest-to-Bella Jacob Black. There's no denying that a trip back to rainy town of Forks could definitely get interesting.