Poet Rupi Kaur Shared A Sneak Peek Of Her New Book & It's Insta-Worthy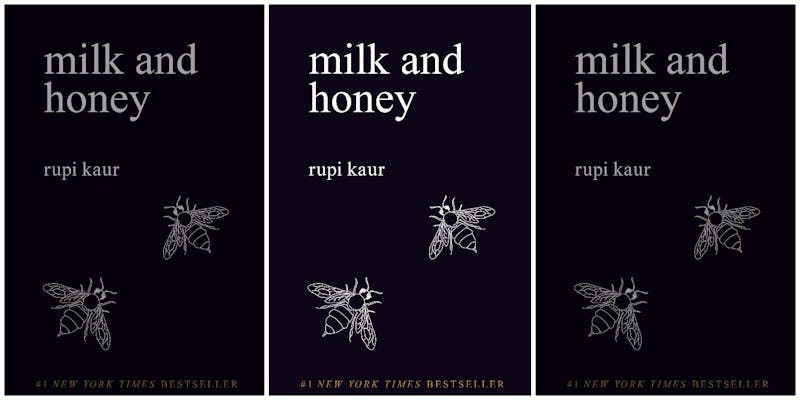 Perhaps the best-known poet in the English-speaking world at this point, Rupi Kaur has released a sneak peek of her new book, The Sun and Her Flowers, out this fall from Andrews McMeel Publishing. The Canadian poet's 2014 collection, Milk and Honey, has remained on The New York Times bestseller list for more than a year, so the follow-up is sure to be an instant hit. Thankfully, Kaur has shared the cover and one of the poems from The Sun and Her Flowers on her Instagram, so we can all enjoy her new work together.
According to a press release from Kaur's publisher, the new poetry collection "guides readers on a journey of wilting, falling, rooting, rising, and blooming in a celebration of love in all its forms." The Sun and Her Flowers is the first part of a two-book deal that the poet signed last fall.
Kaur shared photos of herself on Instagram and Twitter, the new book cover painted onto her back, with the comment: "[I] have waited so long to give you the second birth." The Sun and Her Flowers will be available on Oct. 3 at your favorite bookstore, and you can pre-order a copy today from the author's website.