Ryan Gosling Looks Great At The Golden Globes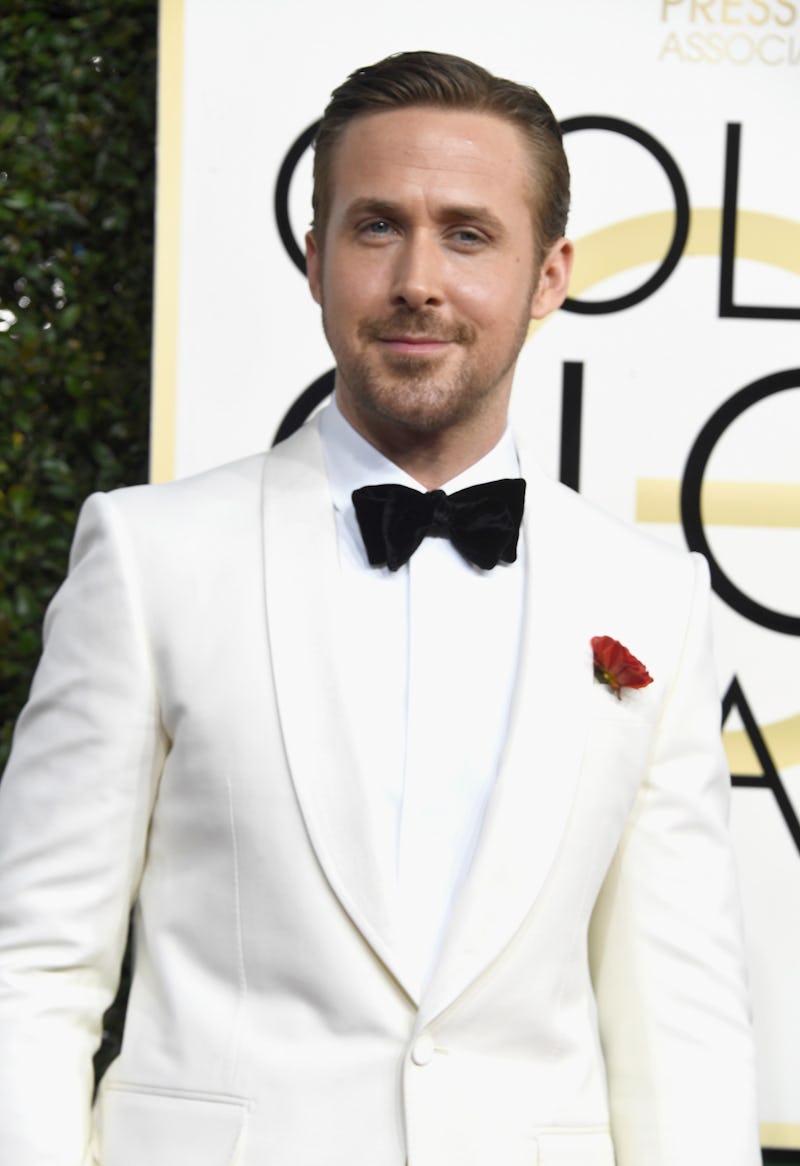 Frazer Harrison/Getty Images Entertainment/Getty Images
If there exists a more gorgeous couple, please let me know. Because Ryan Gosling and Eva Mendes are it. And that's why I was so looking forward to seeing them together on the red carpet. But, to my great sadness, it was just Ryan Gosling at the Golden Globes.
OK, maybe that's a little bit of a lie. While I love Mendes and everything she does, it's hard to be disappointed by the sight of her dashing man. He graced the red carpet solo, and made us all die a little inside with his swoon-worthy presence.
Gosling is nominated in the Best Performance in a Motion Picture – Musical or Comedy category for his role as Sebastian Wilder in La La Land. (Which, of course, he rocked along with Emma Stone.) According to film critic Peter Bradshaw for The Guardian, it's pretty likely that he'll snag the award.
And it's pretty likely that he'll look great doing it, too. The actor was handsome as ever in a simple white jacket and black bowtie. He topped the look off with a dainty red flower on his lapel. I'm sure Mendes is watching from afar, and rooting him on.
Because hey, he's dashing AF.
And obviously super talented.
The costars. Probably my two favorite looks from the night?
Looking great, guys!