Ryan Reynolds Hilariously Shares 'Deadpool 2' Clip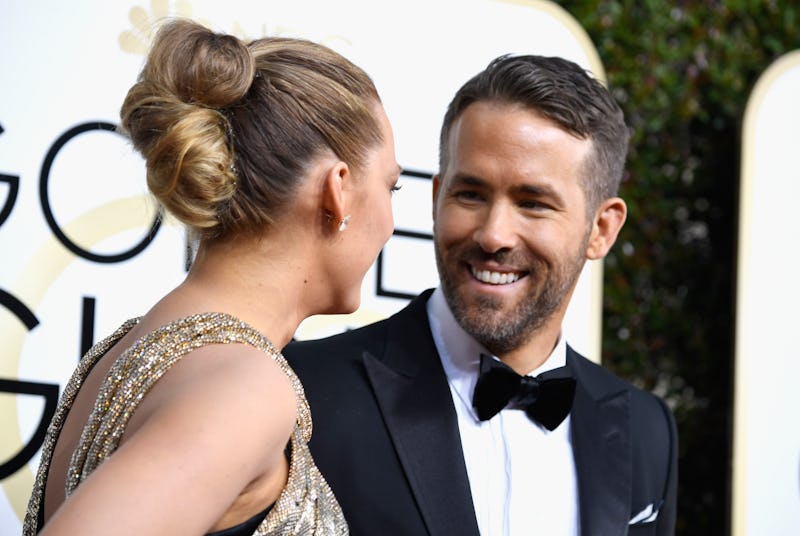 Frazer Harrison/Getty Images Entertainment/Getty Images
Marvel's newest superhero flick Logan hit theaters on Friday and showings included a Deadpool 2 teaser preview. It's the first trailer of any sort to be revealed for the Deadpool sequel, which won't be released until March 2018, and fans have pretty much been freaking out about it. For good reason, the clip is funny — it includes numerous superhero references, and even a brief glimpse of Reynolds's bare bottom. All in all, the teaser is pretty awesome, and thanks to Reynolds, you can see it without even going to the movie theater this weekend. The actor posted the clip to his YouTube channel, along with a joke referencing one of his wife Blake Lively's most iconic films. He wrote,
"Wade and the other girls from the Sisterhood of the Traveling Pants plan a trip to Cabot Cove."
Could Reynolds and Lively get any cuter? The two are always teasing one another. (Remember when Lively joked that Reynolds was "most likely the father" of their daughter on Father's Day a few years ago?) But at the same time, they seem super supportive of each other's careers. Like, what an adorably wonderful Hollywood power couple.
In the teaser, titled No Good Deed — warning, light teaser spoilers ahead — we see Reynolds' character, Wade Wilson, walking through an alley when he encounters a violent mugging. He then enters a nearby telephone booth to change into his Deadpool suit.
Now there are three important things to take note of in the above clip, around the 1:07 mark.
The movie showing at the theater in the background is Logan, which is not only totally meta, but also suggests that Wolverine might make an appearance in Deadpool 2. Now, Hugh Jackman has announced that Logan would be his last film portraying Wolverine, but that doesn't mean that another actor might step in and play the character, or that Jackman might not have already shot a cameo for Deadpool 2.
Also note that the name "Nathan Summers" is written on right side of the booth. According to ComicBook.com, Summers is the mutant soldier known as Cable, who will be teaming up with Deadpool in the sequel.
And finally — yup, that's Deadpool's butt pressed against the phone booth glass.
Unfortunately Wilson takes too long changing and... well, I'll just let you watch the teaser for yourself to see how it all goes down.
Would it be great if the sequel itself included a few jokes about another one of Lively's movies, or better yet, a reference to her role as Serena van der Woodsen in Gossip Girl? I know I'd totally laugh out loud if there was a moment where Deadpool confessed that he "killed someone" while struggling to hold back tears.