'CBB's Ryan Thomas Went To JLo's 50th Bday Party For This Totally Wild Reason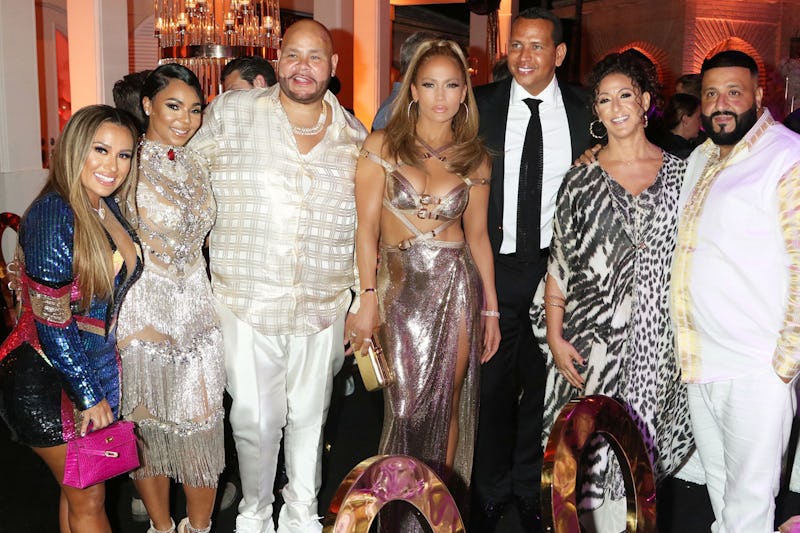 MediaPunch/Shutterstock
Guys Jennifer Lopez turned 50 just recently. I know right, that woman looks amazing. Like many a true diva, she appears to have paused the ageing button around 20 years go. Which is a pretty impressive feat if you ask me. And what else do true divas enjoy? Why massive birthday celebrations of course. Obviously she had a shindig that would make even the first birthday of a Kardashian sprog look humble. And guys, Ryan Thomas went to Jennifer Lopez's 50th birthday party and it looked just as lit as you would expect it to be.
You remember Thomas right? Star of Coronation Street and also of Celebrity Big Brother? I hear you all shouting "how the heck did he bloody get an invite to that party?" So the Daily Mail reports that the party was arranged by the owner of fashion brand PrettyLittleThing Umar Kamani, who just so happens to be Thomas' BFF.
The party was a lush AF affair and Thomas was basically any of us at a ridiculously swag party filled with global super stars. Beaming from ear to ear like a joyful buffoon. The cat who got the cream. And of course, a total smug git.
He was pictured partying next to hiphop royalty like Fat Joe, Ashanti, and DJ Khalid, in a massive shindig that was held in a property on Miami's famous Star Island. Not just any property. Oh hell no. The Daily Mail reports that the property of music royalty Gloria Estevan. Yikes.
He was able to dance to the world class DJing and also live performances from Fat Joe, Ashanti, DJ Khalid, and of course the queen herself — JLo.
Lopez recently did a collab with the brand which saw a whole range inspired by the iconic artist, as well as a music video which featured looks available to buy on the site. Holy moly, this woman is an actual icon of early '00s looks. On the site they big up the star who's style famously took over the globe.
"We're paying homage to the queen of early '00s style, Jennifer Lopez, taking inspiration from her latest music video 'Medicine,' as well as her iconic looks past and present. This collection pays homage to her love for the figure-hugging looks that showcased the body she's famous for, with strong silhouettes that celebrate the female form."
And hey, her party guest Ashanti has been receiving lots of love from the brand too in light of her recent release of a range with them. Her range is all about that snake print and will have you hissing like a snake if you manage to squeeze into it.
Thomas made the trip without his fiancé Lucy Mecklenburgh who stayed home. The party was one hell of a shindig and a real departure from the pretty bonkers year Thomas had. I mean who could forget the bullying row over what happened to him on Celebrity Big Brother after Roxanne Pallett made a false claim that he hit her.
Since then it's been up and up for the star. And if vibing at parties like this is anything to go by — the best is yet to come.