SJP's New Imprint Is Publishing An Important Debut Novel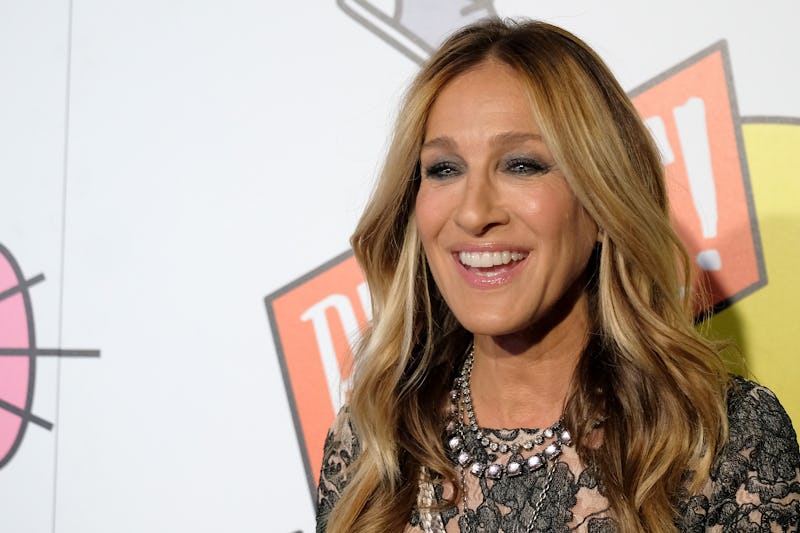 Jemal Countess/Getty Images Entertainment/Getty Images
In a Monday press release, Penguin Random House announced that Sarah Jessica Parker's first book in her new imprint is a debut novel about an Indian-American Muslim family from California, whose estranged members are brought together to celebrate their daughter and sister's wedding. Written by Iowa Writers' Workshop alum Fatima Farheen Mirza and tentatively titled A Place for Us, the novel is currently slated to hit store shelves sometime in 2019.
In A Place for Us, readers meet Hadia and her family on the eve of her wedding. Hadia has chosen to marry for love, not tradition, and so her parents must reconcile her decisions, and those of her brother and sister, with their own expectations. Mirza worked on the novel for eight years, since she was a college freshman. "[I]t was my love for the characters ... that committed me to the project," she says, adding:
I was interested in exploring what it means when to be loyal to oneself is to betray the home you have come from, the bond between siblings as well as their betrayals, and the decisions that each character makes that determines not only their own destiny, but also the lives of their loved ones.
The creation of Sarah Jessica Parker's imprint, SJP for Hogarth, was first announced in the fall of 2016. According to the SJP for Hogarth website, the former Sex and the City star and member of the President's Committee on the Arts and the Humanities "acquires and curates works of fiction that reflect her own taste as a reader." Parker calls Mirza's novel "a poignant portrait of a family caught between two cultures and a resonant story of faith, tradition, identity and belonging in contemporary America."
Sarah Jessica Parker's first book in her new imprint will appear sometime in 2019.