See The Cover For Ava Dellaira's New Book!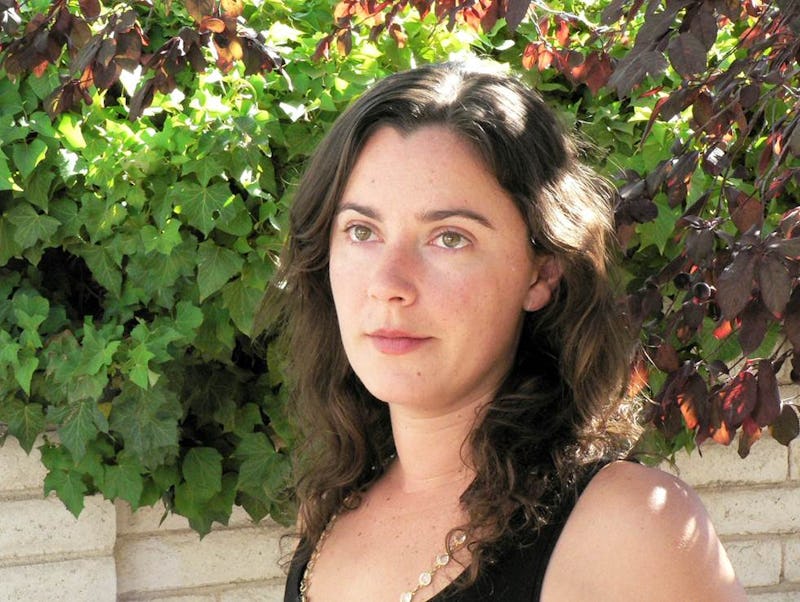 MacMillan Children's Publishing Group
I know you're not supposed to judge a book by its cover, but sometimes a cover comes along that's so lovely you have to stop and take notice. Love Letters to the Dead author Ava Dellaira's In Search Of has a beautiful watercolor cover that will satisfy all your ombré desires.
In Search Of centers on 17-year-old Angie, a mixed-race girl living in New Mexico with her white mother, Marilyn. Angie has never met her father — the then-17-year-old Marilyn's boyfriend, who died before his daughter was born — but when she discovers that his brother is alive in California, she sets out on an impromptu road trip to connect with her father's family. As Angie learns the truth about her own past, In Search Of shifts to tell the story of Marilyn and James' love affair in L.A. during the 1990s, leading to the collision of the mother's and daughter's stories.
Dellaira is happy to have her second novel set for publication. The associate producer of The Perks of Being a Wallflower says she loves the book cover's symbolism:
I'm excited to share In Search Of with readers, and can't wait for people to get to know Marilyn and Angie. At the beginning of her journey, as Angie searches for her place in the world, she often feels small amongst the unfathomable number of people on our planet — seven billion and counting. I like the way the cover art subtly represents this idea, and also conveys a sense of rising hope.
In Search Of by Ava Dellaira, $16, Amazon
In Search Of hits store shelves in March 2018. You can pre-order it now at Farrar, Straus and Giroux (BYR).