This 'Wizards Of Waverly Place' Reunion Is Magical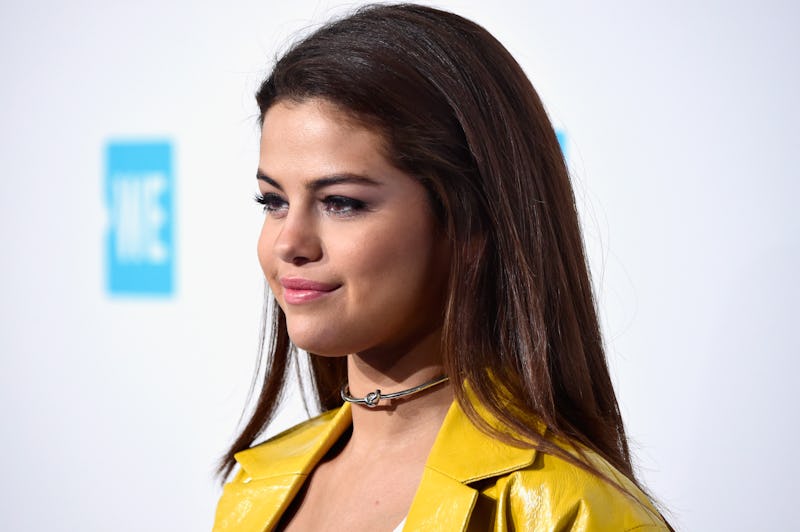 Frazer Harrison/Getty Images Entertainment/Getty Images
In a very magical bit of news, Selena Gomez attended David Henrie's wedding on Friday, and this mini-Disney reunion was just too perfect. The former Wizards of Waverly Place co-stars were actually joined by the entire fictional Russo family, so excuse while I go cry some happy tears over this amazing event. I mean, if you ever needed proof that the bonds of a TV family never break, this would certainly be it.
According to reports, Gomez broke away from the Coachella fun with her current flame, The Weeknd, to attend Henrie's wedding on Friday. Henrie married former Miss Delaware, Maria Cahill, and it seems there was no way he wasn't going to invite his former Disney family to attend the special event. While it's obviously fantastic to see every Waverly Place alum in attendance, Gomez's attendance was probably the most special. Not only have she and Henrie remained friends since Waverly Place went off the air, but Gomez was the first to find out Henrie was engaged to Cahill. "[She was] one of the first people I told I was getting married," Henrie told People. "She was like, 'I'm in. Whenever it is, I'll be there.'"
I am living for this story. My heart cannot handle the pure joy of it all.
The Waverly Place love fest was infectious: Henrie made sure the entire cast was actually seated together, as People further reported, which only cemented the fact that this Disney reunion was the most precious reunion ever. Of course, it would have been cooler if co-star Jake T. Austin had done some magic tricks or Gomez broke out into song, but if pictures of the reunion are all I can get out of this, then that's cool too.
It's always nice to see Disney cast reunions happen, but this Waverly Place reunion is certainly one for the books.