Selenators Trending #ThankYouFrancia Is The Sweetest Thing You'll See On Twitter Today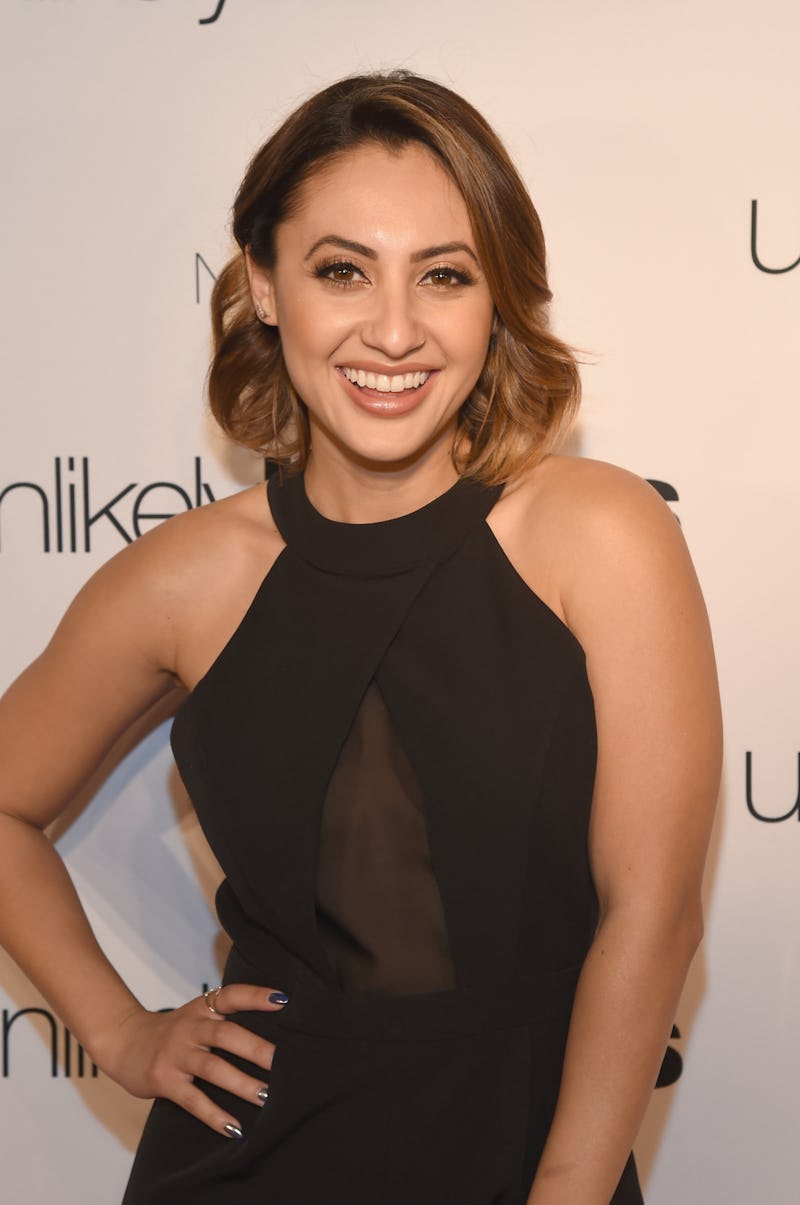 Rick Diamond/Getty Images Entertainment/Getty Images
Selena Gomez fans have long been aware of her friendship with fellow actor Francia Raisa, but now, they have a newfound appreciation for her. On Thursday morning, Gomez revealed Raisa had donated her kidney to her over the summer, thanks to her lupus making it necessary for her to have a transplant. And now, Gomez's fans are thanking Raisa on Twitter by sharing sweet messages as well as photos of the two of them together, and it's easy to see why the 29-year-old's sacrifice is so important to them.
Gomez's news was shocking, especially since the fact that she was in the hospital at all somehow remained completely under the radar. But in her Instagram post, she shared pictures of her and Raisa in the hospital as well as polaroids of her scar, showing her appreciation for her friend as well as her team of doctors for what they did for her.
Since the post went live, Gomez fans wasted no time making sure Raisa knows how much her incredible gift means. They've left tons of sweet comments on her Instagram posts, and now, there's a hashtag they're using to profess their love for her: #ThankYouFrancia. So far, the messages being shared are so adorable, and so are the photos that go along with them.
Raisa might be a total stranger to Gomez fans, but now, she's an important part of their lives, too. Gomez hasn't disclosed any details on her condition in relation to the surgery or what led to the transplant being necessary, but it's safe to say that Raisa's kidney donation improved her quality of life, if not saving her life. What she did is huge, and it's not just important to Gomez's family and friends — it's important to her fans, too. To them, Raisa did nothing short of saving their hero.
Gomez might still be young, but her legacy so far already means so much. Not only has she been open in sharing her life, emotions, and thoughts in her music, but she's also been outspoken about the causes that matter most to her. Gomez has advocated for those who also suffer from lupus like she does, and earlier this week, encouraged her Instagram followers to take action against DACA. She has also maintained a personal relationship with her fans as well, whether that's through the emotional speeches she gives them during her concerts or sharing photos of them on her Instagram. That fan/artist relationship can be everything to those who admire her work.
Best of all, while fans are thanking Raisa, they're also letting Gomez know how proud they are of her, too. There's a lot of love going around in her fandom, and after what had to be a difficult journey for them both, it has to be comforting to know so many people around the world are rooting for them and their friendship.
It makes sense that her fans would be so grateful to Raisa for what she's done for Gomez, because it's like something she's done for them, too. It's so heartwarming to see their gratitude expressed even through tweets. Is there even a way to properly thank someone who has made it possible for your favorite artist to continue living a healthy life, let alone keep putting out music, movies, and TV shows? Maybe not, but this hashtag is pretty close.
Since they're not a part of Gomez and Raisa's daily personal lives, it may seem like they're far removed from the situation, but to them, Raisa's donation is everything. Gomez is so lucky to have a friend like her. Doesn't everybody deserve a friend willing to hand over a vital organ in their life?