Selena Gomez's Sharing Why She Had A Kidney Transplant Isn't The End Of Her Conversation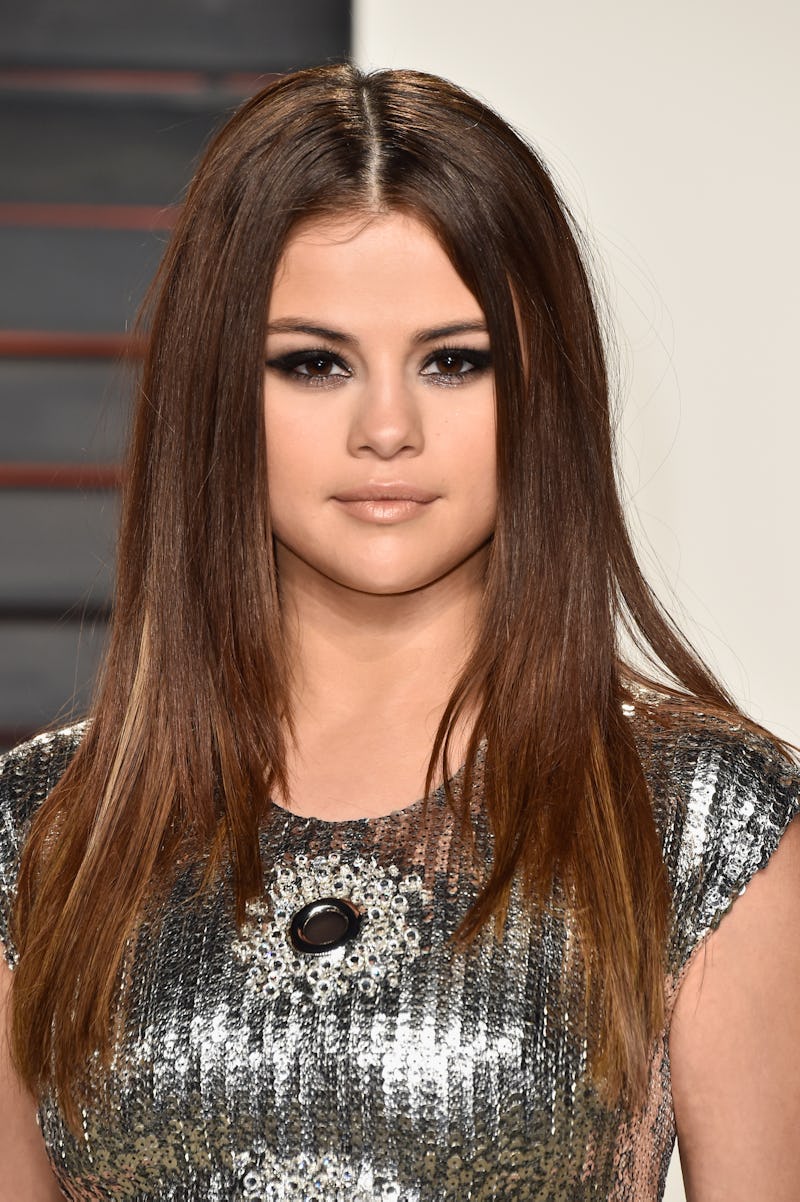 Pascal Le Segretain/Getty Images Entertainment/Getty Images
On Thursday, Selena Gomez took to Instagram and revealed that she had a kidney transplant over the summer. It's something she's opening up about for the first time and many might be wondering why Gomez got a kidney transplant. Well, as the 25-year-old singer stated on Instagram, "It was what I needed to do for my overall health."
The transplant was necessary because of conditions related to her lupus. She first discussed her diagnosis in October 2015 and also shared that she had undergone chemotherapy for the disease.
"I'm very aware some of my fans had noticed I was laying low for part of the summer and questioning why I wasn't promoting my new music, which I was extremely proud of," she wrote on Instagram Thursday morning. "So I found out I needed to get a kidney transplant due to my Lupus and was recovering. It was what I needed to do for my overall health."
It's unclear what exactly happened with Gomez's lupus to cause her to undergo a kidney transplant, but she promised to share her journey soon. "I honestly look forward to sharing with you, soon my journey through these past several months as I have always wanted to do with you," she wrote. "Until then I want to publicly thank my family and incredible team of doctors for everything they have done for me prior to and post-surgery."
According to the National Resource Center on Lupus, since lupus is an autoimmune disease, it often affects a person's joints, skin, heart, lungs, blood, brain, or kidneys. The official website also states, "Lupus itself does not usually cause kidney infection. However, the medications used to treat lupus and lupus nephritis [inflammation of the nephrons, which filter blood] suppress the immune system, making the person with lupus more likely to get infections of any type, including kidney infections."
When it comes to lupus nephritis, the inflammation that is caused within the kidneys makes it "unable to properly remove waste from your blood or control the amount of fluids in your body," per the resource website. If left untreated, it can lead to end-stage renal disease (ESRD), which can be treated by either dialysis or a kidney transplant. About 40 percent of all people with lupus will develop some form of kidney complications requiring medical evaluation and treatment, the website also states.
Gomez's friend, Francia Raisa, donated her kidney to the singer. It's something that obviously means the world to the "Fetish" singer. "She gave me the ultimate gift and sacrifice by donating her kidney to me," she wrote. "I am incredibly blessed. I love you so much sis. Lupus continues to be very misunderstood but progress is being made."
Ever since coming forward about her disease, the former Disney Channel star has been open and honest about her battle. In August 2016, she revealed she would be taking a break from her career to focus on her health. "As many of you know, around a year ago I revealed that I have lupus, an illness that can affect people in different ways," Gomez said in a statement released to People. She also said, "I want to be proactive and focus on maintaining my health and happiness and have decided that the best way forward is to take some time off."
Letting the world into such a personal aspect of her life shows just how brave the Revival artist is. Shining a brighter light on lupus and helping others to understand the disease is clearly important to her, which she continues to show by discussing her own journey — and when Gomez is ready to further open up about her kidney transplant, she will. Until then, let's send her well wishes.