Selfridges Is Making It Easy To Shop High-End Sustainable Fashion For A Decent Price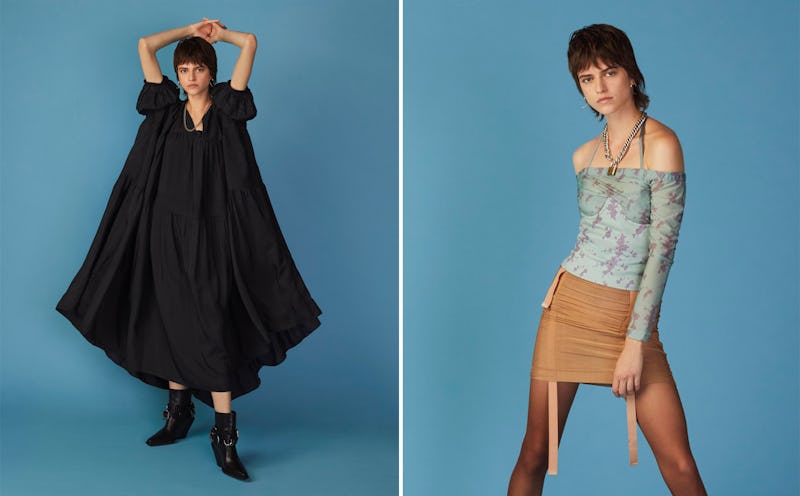 Selfridges
"A lot of people don't realise that if you buy a t-shirt for £20, someone — whether it is the guy who grows the cottons or makes it into the fabric — wasn't paid," fashion designer Charlotte Knowles told Selfridges. She is part of Selfridges' AW19 Bright New Things cohort: a group of sustainably-minded designers aiming to give the world high-quality fashion for a fair price.
Back in February, the department store launched the first line-up, focusing solely on eco-friendly fashion. This time, homeware has joined. (October will also see beauty brands entering the fray.) Every designer has been chosen for their commitment to making homes, wardrobes, and the planet a more sustainable place. There's Instagram-friendly puffy-sleeved blouses, gorgeous marble furniture, and a brand guaranteed to kickstart the next trainer trend.
Bright New Things forms part of Selfridges' Buying Better Inspiring Change initiative. By 2022, the company has pledged to make at least half of its products better for people and the planet. The following design talent is a small but hugely important part of that strategy.
As Daniella Vega, director of sustainability at Selfridges, explains: "It has never been more vital for business to take note of not only what our customers demand from us, but what our planet needs — fashion, beauty, and homeware products that don't harm the environment, that can be recycled, and that give back to the communities who create them."
Here's a rundown of the six designers chosen this time round.