Sephora's Massive Holiday Sale Includes $24 Naked Palettes & $25 Make Up For Ever Palettes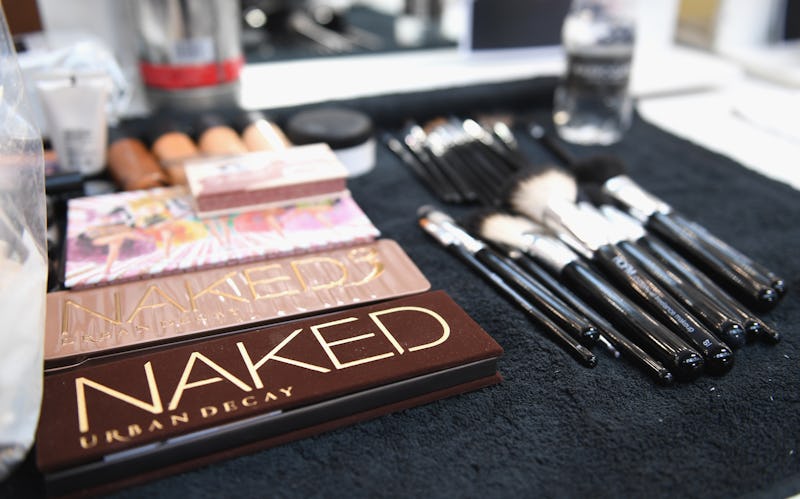 Stuart C. Wilson/Getty Images Entertainment/Getty Images
'Tis the season for stocking up on makeup, and this beauty one-stop is here to help. Sephora is having a massive beauty sale on some of the most-wanted palettes on the market. If you thought your holiday shopping was over, think again. Because there's no way that you can pass up beauty items for up to half off.
There are tons of different beauty sales going around to celebrate the holiday, but Sephora's sale section is one of the best. Instead of giving a different deal every day, like Ulta's Holiday Beauty Blitz, Sephora is opening up their sale section all season long. There are no exceptions and no shopping limits. What you see under their Holiday Beauty Deals is what you get — until the products are sold out.
The section is filled with everything from Fenty Beauty at $20 off to some of the bestselling palettes of the year for 50 percent off. I'm talking lip sets, skincare, and limited edition items for way less than before. But the real stars of the show are the eyeshadow palettes.
Think of the best set of shadows you've seen this year, and there's a good chance it's on sale at Sephora right now. There are bold sets like Fenty Beauty's Galaxy Palette and everyday neutrals like Urban Decay's Naked Ultimate Basics Palette. It truly doesn't get much better than that.
It's the perfect time to shop the deals, too. According to SkinStore, eyeshadow palettes are the most wanted holiday beauty gift of the season. The brand surveyed 2,000 Americans to find out what they wanted to receive and 20 percent said beauty products — third to quality time and money.
Whether you're looking to stock up on yourself or give the perfect gift, Sephora is the place for you. With some of the most popular eyeshadow palettes up for grabs, you really can't go wrong. Don't just take my word for it though. Here's a list of some of the best beauty buys from Sephora's sale section, so you can get your shopping done as soon as possible.
1. Urban Decay Moondust Palette
Urban Decay Moondust Urban Decay Palette, $24 (originally $49), Sephora
There's no better time than the holidays to add a little bit of color into your beauty routine. This palette is the perfect way to do it and save money all at the same time.
2. Becca Eye Lights Palette
Becca Cosmetics Après Ski Glow Collection: Eye Lights Palette, $29 (originally $45), Sephora
There are even some new palettes in the sale section. This holiday eyeshadow palette is available for over $15 off for a limited time only.
3. Fenty Beauty Galaxy Palette
Fenty Beauty Galaxy Eyeshadow Palette, $39 (originally $59), Sephora
Yes, even Fenty Beauty is on the sale list. You won't find this limited edition holiday shadow set cheaper anywhere else.
4. Urban Decay Naked Ultimate Basics Eyeshadow Palette
Urban Decay Naked Ultimate Basics Eyeshadow Palette, $27 (originally $54), Sephora
If you've been waiting for the perfect time to stock up on this everyday palette, this is the time. The 12-shade set is half off, but it won't stay this way for long.
5. Make Up For Ever Artist Palette
Make Up For Ever Artist Palette Volume 1 – Nudes, $25 (originally $54), Sephora
Bring on the shimmer with this beauty buy. The shadows are $54 retail, but are on sale for over $100 off. You can't beat that.
6. Kat Von D Beauty Shade + Light Eye Contour Quad
Kat Von D Beauty Shade + Light Eye Contour Quad, $15 (originally $22), Sephora
The classic eye shadows are on sale, too. These are perfect for holiday travel or just slipping in your on-the-go makeup bag.
7. Sephora Collection Seeing Stars Eyeshadow Palette
Sephora Collection Seeing Stars Eyeshadow Palette, $15 (originally $24), Sephora
There are a ton of different sets from Sephora's holiday collection, too. These quirky shaped palettes are perfect for stocking stuffers.
Get ready to practice that holiday smoky eye.