Serena Williams & Alexis Ohanian Honored Their Daughter's Birth Anniversary In A Unique Way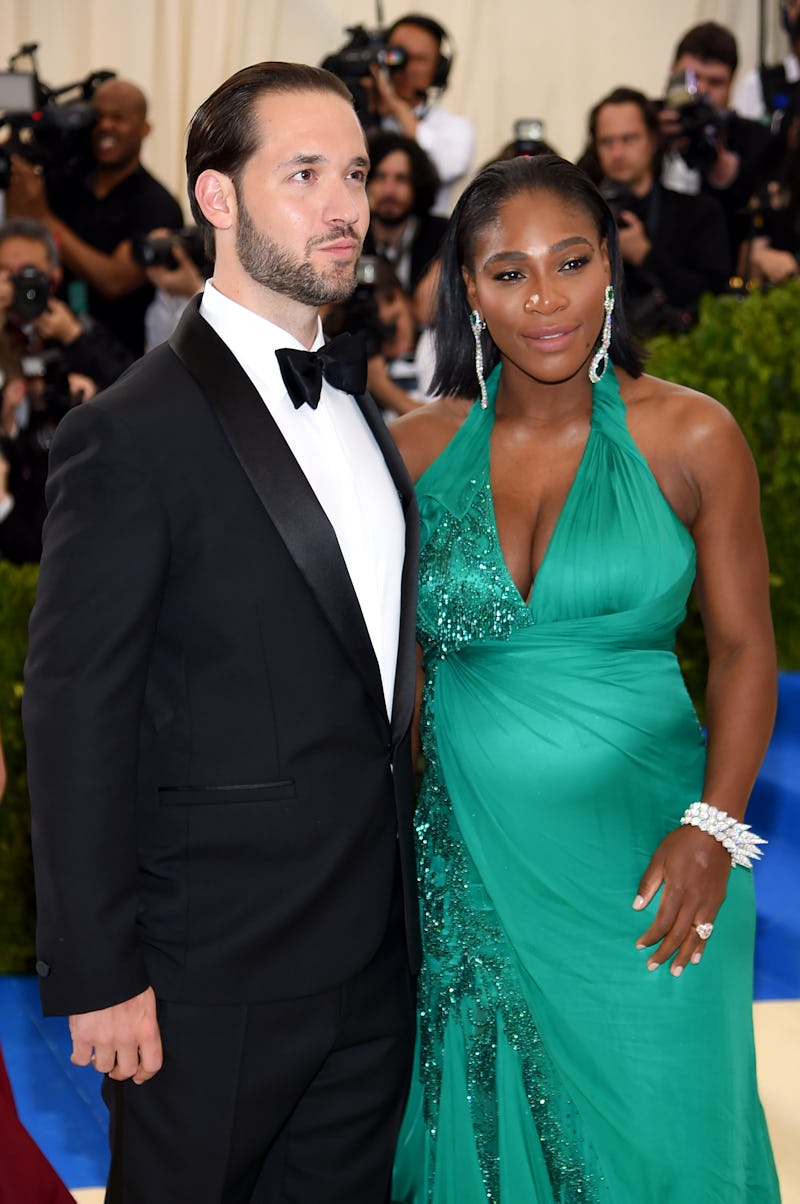 Dimitrios Kambouris/Getty Images Entertainment/Getty Images
Pregnancy and bringing a human being into the world is nothing short of a miracle. It's also a huge event in the lives of the parents and the newborn baby that deserves to be remembered and celebrated. Over the weekend, a famous athlete did just that. The incomparable Serena Williams shared birth videos on Sept. 1 on the anniversary of her daughter's arrival into the world.
Williams posted some behind-the-scenes videos to her Instagram story showing some of what went down when she was in labor with her daughter, Alexis Olympia. Her husband, Alexis Ohanian, co-founder of Reddit, also makes an appearance in the videos.
"Today is the day we are going to the hospital, but later tonight," Williams said in the video, according to People. "And I'm about to get induced because you didn't come." She's very pregnant in the video (of course), and looks ready to take on childbirth. Ohanian can be hears saying, "It's so comfortable in there," in reference to baby Olympia not coming on her own, just yet.
As Williams revealed in January to Vogue, she had an emergency c-section due to the baby's heart rate. Afterwards, she suffered from a pulmonary embolism, which are blood clots in your arteries. She has a medical history that involves them, so it wasn't new to her, and she knew what it felt like. And despite hospital staff allegedly not listening to her, she got the care she needed. Unfortunately, her postpartum troubles included a six-day stay in the hospital due to more complications.
Williams had to spend the next six weeks on bed rest at home. "I was happy to change diapers," Ohanian told the magazine. "But on top of everything she was going through, the feeling of not being able to help made it even harder. Consider for a moment that your body is one of the greatest things on this planet, and you're trapped in it."
But now, Williams, who is known as one of the greatest tennis players of all time — possibly the best athlete as well — is back to her career of tennis where she dominates and is ahead of almost all her opponents when it comes to stats and talent. On Aug. 31, Williams defeated her sister Venus Williams during the U.S. Open, and is looking to beat Estonian player Kaia Kanepi on Sept. 2. If she wins the whole Open, this will be her 24th Grand Slam singles title, tying for the all-time record currently held by Margaret Court.
The couple doesn't celebrate birthdays due to their Jehovah's Witness beliefs. The religion does not "celebrate birthdays because we believe that such celebrations displease God," their site says. Even though they don't believe in celebrating birthdays, Williams and Ohanian shared sweet tributes to Olympia. Ohanian also posted on Instagram: "1 year ago today, you changed our lives forever, @olympiaohanian," he wrote. He then followed it up with "my adventure princess." The sweetest.
It's clear just how much little Olympia has changed her parents' lives, and their reflection on the day she came into the world is absolutely beautiful.