Serena Williams Always Buys This One Clothing Item From Target & It's Totally Relatable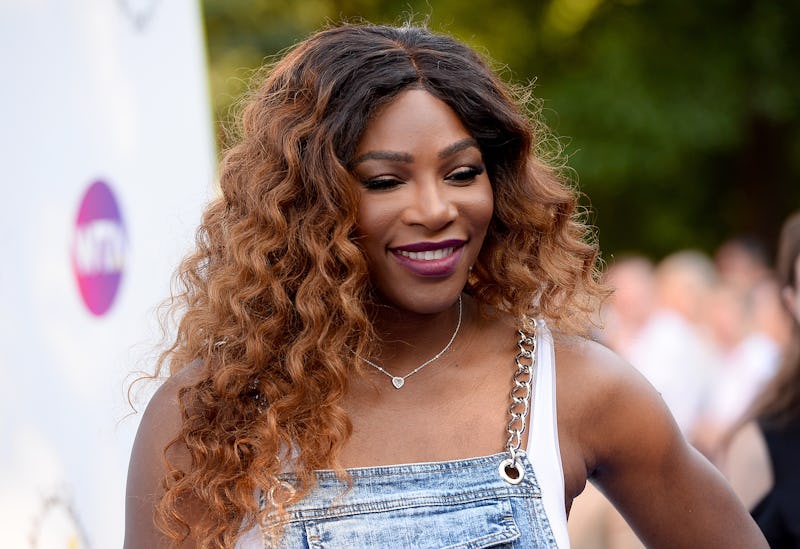 Eamonn M. McCormack/Getty Images Entertainment/Getty Images
Everyone has their favorite shopping spot. The one that fits you just right and you could spend hours trying things on. Well, apparently celebrities do too. According to InStyle, Serena Williams likes to buy her swimsuits at Target — just like you. The reason that she shops is the great, but it's her shopping tips that have you even more impressed.
There's not a soul on this planet that isn't entranced by Target. Taylor Swift has had signings there, Beyonce was spotted in the store's aisles, and Williams stops by to pick up her swimsuits. Stars: they're just like us.
The tennis star tells InStyle that she gets her swimsuits from the store because they fit her so well. There's also a good chance that she walks out with ten other things that she didn't go in for as well. But she didn't comment on that matter.
"Target's swimsuits are cool and fit me great," Williams tells InStyle. "I love to shop there late at night. No one is ever in the store then, so you can have as much fun as you want."
Because even when you have enough money to shop from anywhere, fit always comes first. It's the single most important aspect of shopping, second only to maybe price.
The shopping advice is also pretty sound. According to the publication, Williams shops at night, sot hat she can have fun trying stuff on. Not a lot of people are shopping for swimsuits late at night, so you'll likely have the entire fitting room to yourself.
Of course, there's also the added bonus of not being spotted if you're a celebrity. That turns into a major bonus if you're not a celebrity too, since you might even spot one there.
If you're looking to shop a suit from Target, you're in luck. There are tons to choose from. Actually, there are 1,560 to be exact. From two bikinis and tankinis to one pieces, the section has enough to keep you browsing all summer long. There's also a plus size and maternity range as well. Here are some of the most trendy on the site, so you can see why Williams loves the store so much.
1. Mesh Top
2. Bandeau Top
3. Bright Pink
4. Floral One-Piece
5. Lingerie-Inspired
6. Underwire Top
7. Not-So-Basic Bottoms
You really can't go wrong with a Target find. And Serena knows it.