Seven "Family Values" Republicans Who Don't Care About Families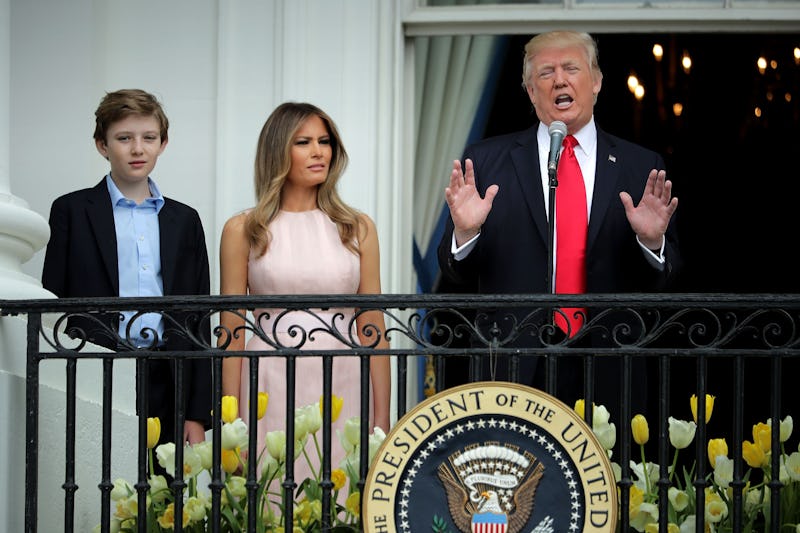 Chip Somodevilla/Getty Images News/Getty Images
There's no more complicated relationship in politics than that between the Republican Party and "family values." It really comes down to two issues — hypocrisy from those who talk about family values the most, and a dedication to to an outdated, sexist notion of the family. Either way, there's a history of Republican politicians saying messed up things about family values.
Most can agree that the family is an important element of society. The GOP even calls it "the bedrock of our nation." They cite family as a driving force behind the party's "economic and social policies, including tax reform, education, health care, and the sanctity of life." This is where you get to one side of the Republican "family values" hypocrisy. When it comes to actually enacting change, the issues they throw themselves behind and the policies they support tend to limit the kinds of families and family structures that they support.
Moving onto the other side of that hypocrisy, it would be one thing if Democrats and Republicans just had opposing strategies on how to help families. It's another thing entirely when Republicans obstruct progress for moral reasons, citing things like family values, and are then then discovered to be breaking that so-called moral code themselves. That's right — hypocritical politicians had found their places in the Republican party long before Donald Trump came along and, well, trumped them all.
But even for the politicians who do (at least publicly) live without breaking the moral codes that they set up for others, there's another issue. How often have you seen one of these guys stand up for women fulfilling any role besides that of the homemaker, or recognizing that a family can have a different form than just a mother, a father, and their biological children? It's a big world out there in the 21st century, and it's about time that the Republican Party began embracing it.
Here, then, are just some of the more egregious things that politicians have come out with about "family values," either in the form of personal or policy-related hypocrisy, or just a failure to see beyond their narrow definition of "family."