Sexual Assault Survivors & Advocates On Why Betsy DeVos' Title IX Plan Is So Dangerous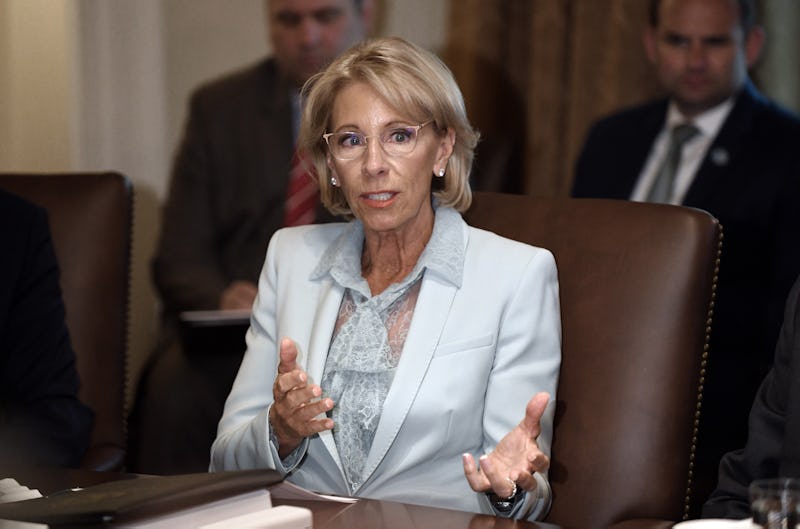 Pool/Getty Images News/Getty Images
After more than a year of promising to change how schools handle sexual assault on college campuses, Education Secretary Betsy DeVos released new proposed Title IX regulations on Friday morning that roll back many Obama-era guidelines. Per Vox, the new regulations operate on a narrower definition of sexual harassment and provide more protections for accused students, prompting concern from survivors and anti-assault organizations.
The Washington Post reported that under DeVos' new guidelines, fewer allegations would actually be defined as sexual harassment, and schools would only have to investigate allegations within the realm of campus programming, meaning that off-campus incidents would not be included. Moreover, students accused of harassment would be entitled to lawyers and cross-examination, and schools can require a higher standard of evidence to prove an accused student's guilt.
According to The Huffington Post, the new regulations would also require college students to report sexual assault allegations directly to their school's Title IX coordinator if they want their school's protection. Although these new regulations will not immediately go into effect — and could change — survivors and anti-assault organizations issued statements to Bustle condemning DeVos' proposal as "troubling" and "dangerous," and suggesting that the new regulations would prioritize schools over survivors.