Why Shangela Will Win 'RuPaul's Drag Race,' According To Thorgy Thor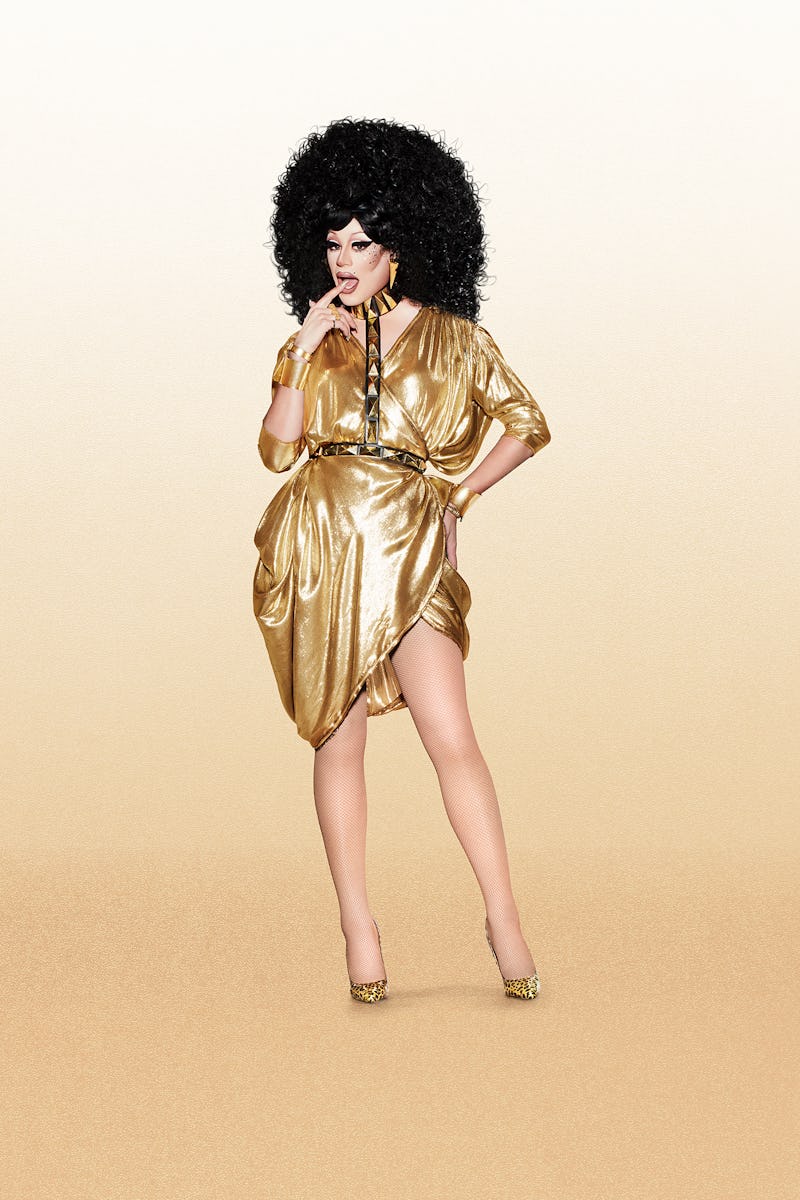 VH1
Through the first three weeks of RuPaul's Drag Race All Stars Season 3, BenDeLaCreme has dominated. She's finished in the top two, or outright won, every challenge that came her way. But, the most recent queen to go home is not rooting for her to win. Thorgy Thor thinks Shangela will win Drag Race. And, while Thorgy does say she's bitter about her exit, she's not mad at Shangela for sending her home — because she things Shangela could go all the way.
"I'm rooting for Shangela. She sent me home, but I'm still rooting for Shangela," Thorgy says over the phone to Bustle. "I think she's good fun, she's a workhorse, and she's a crazy person, and a great improv actor. I really just think she's cool, I like hanging out with her."
Thorgy expects that great speaking ability will come into play as this season progresses, and she thinks Shangela, over all the rest, can really talk. "If I was getting robbed on the street, the only friend I would want next to me is Shangela, because she could talk the gun out of their hand, and go sleep with him later that evening," Thorgy jokes. "Literally, she'd be that friend … She can talk her way out of anything, she is so brilliant. I like, love Shangela."
While Thorgy says there is no animosity between her and Shangela — even though Shangela sent her home — Thorgy is a bit frustrated about the experience, in general. For one, she is upset that she didn't have more creative license over the divas show and song that the group performed. But, even with 20/20 hindsight, she says she wouldn't change things... except for maybe one detail. "I don't want to sit here and complain and be really bitter, but I am very bitter," she says. "If you laid out all of those divas on a table and all the names were there and said: Pick whatever name you'd want, I would have picked Stevie Nicks, then, I'll pick Stevie Nicks, now, and do it all over again. I just wish I had more control over the artistic material we had to work with."
Since her appearance on Drag Race, Thorgy has been keeping busy. As fans know from her Episode 1 appearance, Thorgy loves to play the violin. Her latest endeavor has her working on forming an orchestra of sorts from people around the world. "My Thorchestra is still in the works," she says. "I've gotten 600 emails in the last two weeks from [people] that are like: 'I play harp and in Ireland, and I want to be part of your Thorchestra ... So, I'm slowly creating this global network of musicians and I'll slowly tour with that."
These days, with all of her attention on her Thorchestra, and her frustration about how things turned out, would she ever come back and do a third season of Drag Race? That seems unlikely. "I would have to wait and see," she says. "Based on both times, things being out of my control artistically, I think I am a control freak too much … I don't know if I'd be comfortable."
Through Episode 3, Drag Race still has twists and turns left to be revealed. In past seasons, there have been opportunities for eliminated queens to return to the competition. So, it is possible that fans will see Thorgy Thor at least one more time this season. However, between strong performances from BenDeLaCreme, Kennedy Davenport, and Thorgy's own pick to win: Shangela — she will definitely have some stiff competition if she does return.