Shay Mitchell Just Killed It As Belle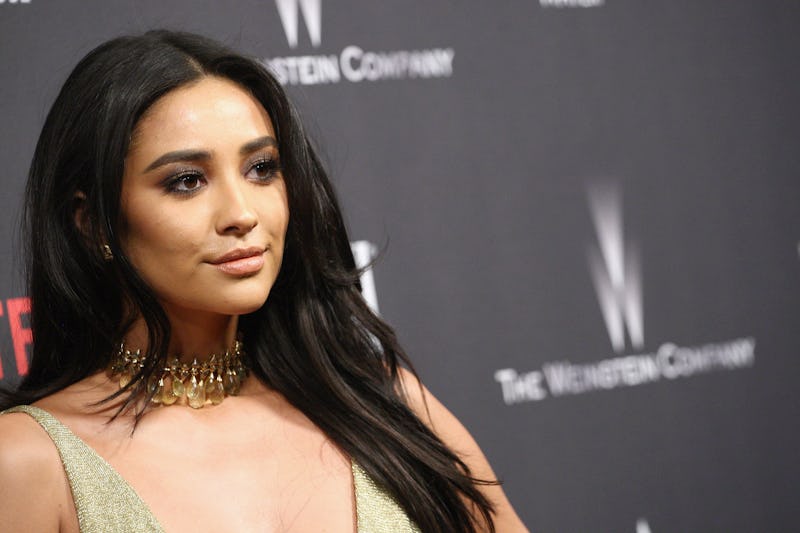 Earl Gibson III/Getty Images Entertainment/Getty Images
Most of us '90s children are really excited about Disney's new live-action remake of Beauty and the Beast, and it turns out that the stars of Pretty Little Liars are no different: Shay Mitchell dressed up as Belle for a parody video of the upcoming film, and it should come as no surprise that she completely slayed. When you think about it, Mitchell's quite the logical choice to portray a Disney Princess.
She documented the various stunning looks via social media, sharing a photo of the iconic yellow ball gown on her Instagram account. She even took to her story to reveal a few behind-the-scenes glimpses of YouTuber King Bach's new Beauty and the Beast parody, showcasing various fabulous costumes and equally fabulous beauty looks.
It's perfect timing for the March release date of Beauty and the Beast, not to mention the upcoming premiere of the Pretty Little Liars' final season (the second half of it, anyway). The new episodes will begin airing on April 18th, and just think about it — that means we're mere months from finally finding out if Emison is endgame or not (and who the new Emoj-A is, of course).
At any rate, Mitchell's new Beauty and the Beast-inspired project sounds like a lot of fun, and there's no denying the fact that she makes a stunningly beautiful Belle.
Mitchell's hilarious caption on the photo read, "I think I have my Disney princesses confused... #belleorsleepingbeauty #belleneededanap." The dress itself is gorgeous with yards and yards of fabric to spare, and she may just be the fairest napping princess in all the land.
Here, Belle's casualwear is almost as fab as her formalwear — especially as paired with Mitchell's on-point contour game (and on-point filter game).
Pretty exciting, no? Looks like Beauty and the Beast fans and Pretty Little Liars fans alike have a lot to look forward to in the upcoming months.