Remember Sheila Abdus-Salaam With These Tributes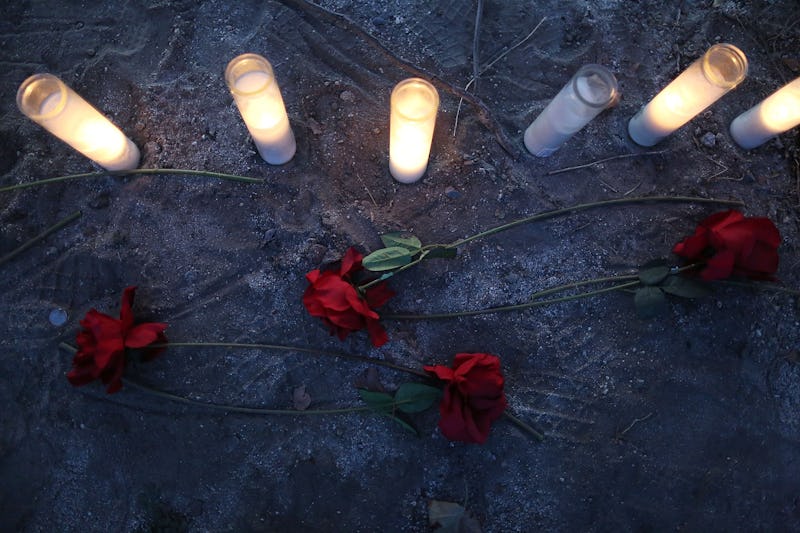 Joe Raedle/Getty Images News/Getty Images
On Wednesday afternoon, the country lost New York Court of Appeals Judge Sheila Abdus-Salaam. The judge served New York state for decades as both a State Supreme Court justice in Manhattan and later as an associate justice on the State Supreme Court's First Appellate Division. And in addition to investing so many years in New York's justice system, Abdus-Salaam was the first African-American woman to serve on New York's highest court. Now, the public is commemorating Abdus-Salaam and her legacy with tributes to show that she will be remembered.
Born in 1952, Abdus-Salaam wrote that she first became seriously interested in pursuing a career in law when she met civil rights lawyer Frankie Muse Freeman. According to Abdus-Salaam's biography on the New York Courts website, she was particularly inspired by the fact that Muse Freeman used the law to help others. And even years later, that spark stuck with Abdus-Salaam as she referred to law as "God's work" during a speech in 2015 at St. John's University. And the attitude that a judge can bring about change in society is exactly what America is so desperate for right now. You can honor Abdus-Salaam by sharing some of these tributes:
"Say Her Name"
"Hudson River" began trending on Twitter shortly after her death was announced, prompting people to point out that it's her name that should be getting the most attention. Multiple media outlets referred to her as Muslim, which she in fact was not. Headlines need to include her name to honor and respect her as an individual.
"Rest In Power"
Her legacy is definitely powerful.
Watch Her Tell Her Story
Learning about her is also a way to honor her memory.
"A Bright Legal Mind"
Chief Judge Janet DiFiore knew Abdus-Salaam as a colleague. She released this statement following news of her death:
Her personal warmth, uncompromising sense of fairness, and bright legal mind were an inspiration to all of us who had the good fortune to know her. Sheila's smile could light up the darkest room. The people of New York can be grateful for her distinguished public service.
"A Trailblazing Jurist"
The New York Governor remembered Abdus-Salaam with kind words:
Sheila Abdus-Salaam was a trailblazing jurist whose life in public service was in pursuit of a more fair and more just New York for all. As the first African-American woman to be appointed to the State's Court of Appeals, she was a pioneer. Through her writings, her wisdom, and her unshakable moral compass, she was a force for good whose legacy will be felt for years to come.
"A Beautiful Human Being"
Retired chief judge of the Court of Appeals Jonathan Lippman emphasized that she was loved:
She was a beautiful human being, a wonderful judge and the court system which she served for all those years and the high court, deeply mourns her loss. Someone we so respected and loved.
She "Made Us All Believe"
At the time a third-year law student at St. John's University, Amanda Baron described a speech Abdus-Salaam had given the students in 2015:
Judge Abdus-Salaam made us all believe that we can really make a difference and that we have as much power as anyone to make law, change law, or restore law.
Remembering Her Career
She was appointed to the state's highest bench in 2013.
Remembering Her Monumental Rulings
She understood that LGBT parents are entitled to the same parenting rights as biological parents are.
"A Humble Pioneer"
The New York City mayor also expressed his condolences.
"Her Legacy Will Live On"
Susan Sommer, Lambda Legal director of constitutional litigation, wrote of Abdus-Salaam's ruling on LGBT parents and nonbiological parents:
Judge Abdus-Salaam saw clearly how damaging it was to keep LGBT parents from their children. We owe her a tremendous debt of gratitude. She touched the lives of many New Yorkers; her legacy will live on.
Now is an opportune time to learn from the life of Abdus-Salaam so that her impact on society may be continued for generations to come.
Correction: An earlier version of this article stated that Abdus-Salaam was Muslim. This is incorrect. Her husband was Muslim, and she took his last name, though she never officially converted to Islam.