These Sheila Abdus-Salaam Quotes Will Teach You About Her Career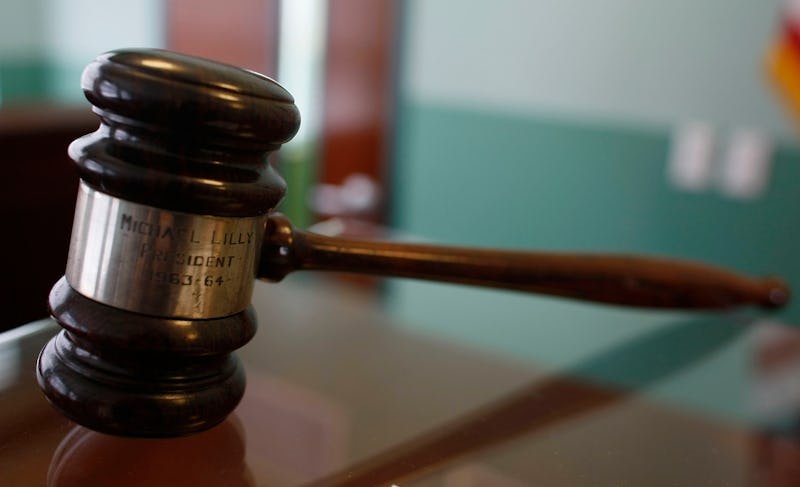 Joe Raedle/Getty Images News/Getty Images
Wednesday was a tragic day for both New York City and America, as Associate Judge for the New York Court of Appeals Sheila Abdus-Salaam was found dead unexpectedly. But even though she may be gone, Abdus-Salaam's quotes about the law will live on for people to study now and in the coming years.
Abdus-Salaam, New York's first African-American woman on the state's highest bench, didn't study law to make a lot of money or gain notoriety. On her profile page on the New York State Courts website, she recalled that she only heavily considered a career in law after she met civil rights lawyer Frankie Muse Freeman during the late 1960s when she was still in high school. Like Freeman, Abdus-Salaam wanted to use the law to help others. With such intentions, it becomes clear now that Abdus-Salaam's career was an example in genuine public service.
From rulings on nonbiological and LGBTQ parents' rights to how evidence can be presented in court, Abdus-Salaam's legal career goes back decades and spans a number of unique cases. Reading some of her best quotes over the years will help you understand it even better.
On Frankie Muse Freeman
"She was riveting ... she was doing what I wanted to do: using the law to help people," Abdus-Salaam wrote in the Columbia Law School Magazine Spring 2012 issue.
On Her Family's History
In a 2014 video for the series "The Impact of Knowledge," Abdus-Salaam talked about her heritage and why it's so significant:
I discovered that I am the great-granddaughter of slaves. That's important because this great-granddaughter of slaves is the first African American woman on the highest court of the state of New York. ... [I]t tells you and me what it is to know who we are and what we can do.
On Non-Biological Parents' Rights
In a court opinion on whether or not nonbiological parents should have the same rights biological parents when it comes to visitation and custody, Abdus-Salaam wrote:
Where a partner shows by clear and convincing evidence that the parties agreed to conceive a child and to raise the child together, the non-biological, non-adoptive partner has standing to seek visitation and custody under Domestic Relations Law.
On Non-Citizens' Rights
Siding with the majority opinion that non-citizens have the right to know if they might be deported before they decide to plead guilty to crimes, Abdus-Salaam wrote:
Although New York courts have no role in ICE's enforcement decisions, they do render judgments of conviction which routinely ensure the defendants' eventual transfer, by way of state correctional authorities, into federal custody, where they will almost certainly be deported.
On Teachers' First Amendment Rights
During a ruling on whether or not teachers in a Long Island school district were allowed to picket, Abdus-Salaam wrote that the students' safety and order came first:
Engaging in that constitutionally protected speech in a manner that interfered with the safety of students were outweighed by the district's interests in maintaining an orderly, safe school. The district satisfied its burden … of proving that the discipline imposed here was justified.
And what others have said about Abdus-Salaam suggests that she lived as honestly as she judged in the court. In a statement, New York Attorney General Eric Schneiderman spoke of the respect she had earned since beginning her judicial career in 1991.
"During her time on the bench, Justice Abdus-Salaam earned the respect of all who appeared before her as a thoughtful, thorough, and fair jurist," he said.
And one of her colleagues, Chief Judge Janet DiFiore, had just as kind things to say. "Her personal warmth, uncompromising sense of fairness, and bright legal mind were an inspiration to all of us who had the good fortune to know her," she explained. "Sheila's smile could light up the darkest room." And after doing more research into her career, it's easy to understand why this was true.
Correction: An earlier version of this article stated that Abdus-Salaam was Muslim. This is incorrect. Her husband was Muslim, and she took his last name, though she never officially converted to Islam.