Sheila Abdus-Salaam's Final Ruling Modernized An Outdated Standard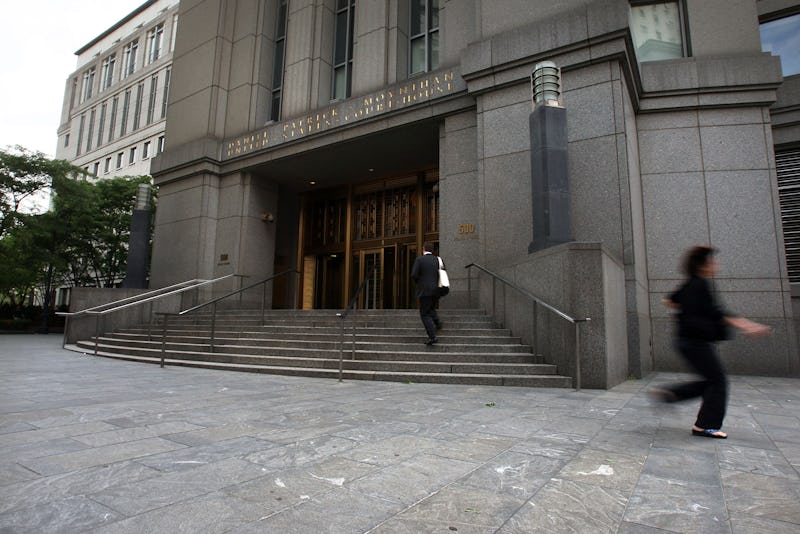 Spencer Platt/Getty Images News/Getty Images
Last week, the New York Court of Appeals, the state's highest court, issued two separate rulings in two closely related cases to shape how cases are argued before juries. In People v. Williams and People v. Anderson, the court offered guidance for the appropriate use of PowerPoints in the courtroom. Although it addressed something as mundane as PowerPoint presentations, Sheila Abdus-Salaam's final ruling culminated a remarkable career.
Abdus-Salaam served as an associate justice on the bench of the Court of Appeals. Her body was found floating in the Hudson River near New York City on Wednesday, after she had been reported missing earlier in the day. The New York City Police Department have not officially completed their investigation, but claim her body showed no signs of trauma, according to sources who spoke with the New York Post on Wednesday. She was 65 years old and a resident of New York City.
Gov. Andrew Cuomo appointed Abdus-Salaam to the state's highest bench in 2013. Upon State Senate confirmation, Abdus-Salaam became New York's first African-American woman on the Court of Appeals bench. After learning about her death, Cuomo issued a statement on Wednesday, calling his appointee "a trailblazing jurist and a force for good."
The New York Court of Appeals issued the last ruling that Abdus-Salaam participated in last week. Really, it was a set of two decisions: Both cases considered the use of PowerPoint presentations in the courtroom. In these cases, the court found that PowerPoint presentations can be used as long as they "accurately represent the trial evidence" and do not appeal to jurors' emotions, according to the New York Law Journal.
Abdus-Salaam sided with the majority of her fellow justices in both cases, and even authored the majority opinion in People v. Anderson. If a ruling on PowerPoints doesn't sound particularly riveting, think of it this way: Abdus-Salaam and her colleagues modernized a pre-PowerPoint era standard to give modern juries, modern defendants, and modern plaintiffs guidance for today's cases.
Abdus-Salaam will likely be remembered not just for her rulings, but for her position in her field. A classmate of former U.S. Attorney General Eric Holder, she graduated from Columbia Law School in 1977. She also attended Barnard College for her undergraduate studies, graduating in 1974. As she progressed through her legal career, Abdus-Salaam hopefully paved the way for future law professionals from all backgrounds.
Correction: An earlier version of this article stated that Abdus-Salaam was Muslim. This is incorrect. Her husband was Muslim, and she took his last name, though she never officially converted to Islam.