Sheila Abdus-Salaam's Cause Of Death Is Unknown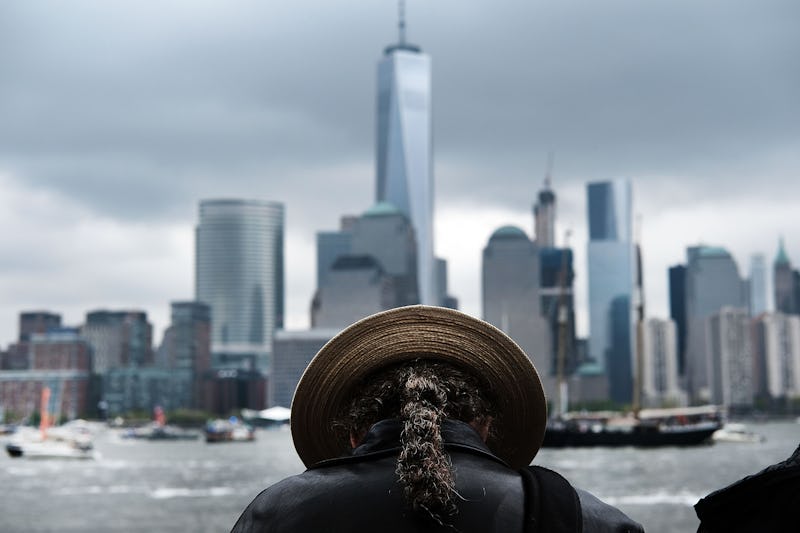 Spencer Platt/Getty Images Sport/Getty Images
On Wednesday afternoon, the body of New York Judge Sheila Abdus-Salaam was found in the Hudson River, marking an incredibly sad day for the country. New York City Police Department sources reported that witnesses spotted Abdus-Salaam's body around 132nd St. and Hudson Parkway on the river's Manhattan side. Abdus-Salaam was the first African-American woman to be on New York state's highest court. Her death is under investigation by the NYPD, but it's clear that no matter what happened, the country has lost an inspiring woman.
The 65-year-old judge was reported missing from her Harlem home earlier that same day. Though she was fully-clothed, it's unclear how long she had been in the river after being found around 1:45 p.m. EST on Wednesday. According to The New York Times, a law enforcement official claimed that her body showed no signs of trauma or struggle. Still, police are investigating to determine, among other things, why she was in the river in the first place. The public will not know the entire story until a medical examiner announces an official cause of death. Abdus-Salaam's husband ultimately identified her.
New York Governor Andrew Cuomo remembered Abdus-Salaam after receiving the tragic news:
As the first African-American woman to be appointed to the State's Court of Appeals, she was a pioneer. Through her writings, her wisdom, and her unshakable moral compass, she was a force for good whose legacy will be felt for years to come. I was proud to appoint her to the state's highest court and am deeply saddened by her passing.
The New York State Court of Appeals had issued opinions just over a week prior to Abdus-Salaam's death. If she were still alive, she would have returned to court on April 25 when the court is back in session.
Abdus-Salaam had served on New York State's highest bench since 2013. Prior to that, she was an associate justice on the First Appellate Division of the State Supreme Court and a State Supreme Court justice in Manhattan. One of her colleagues, Chief Judge Janet DiFiore, praised Abdus-Salaam in a statement, giving the public an idea of the type of person she was both personally and professionally.
Her personal warmth, uncompromising sense of fairness, and bright legal mind were an inspiration to all of us who had the good fortune to know her. Sheila's smile could light up the darkest room. The people of New York can be grateful for her distinguished public service.
And with countless citizens on social media and in the public sphere remembering her, her legacy will surely inspire the generations who come after her.
Correction: An earlier version of this article stated that Abdus-Salaam was Muslim. This is incorrect. Her husband was Muslim, and she took his last name, though she never officially converted to Islam.