What You Need To Know About The Sexual Harassment Allegations Against Writer Sherman Alexie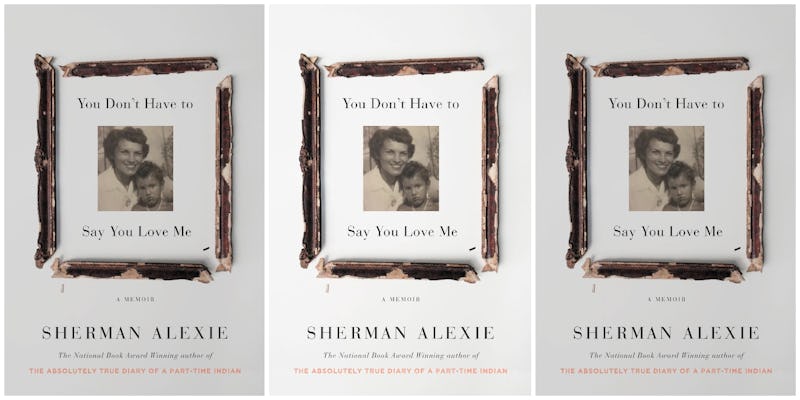 Weeks after women began to come forward with allegations of being sexually harassed by Sherman Alexie, the Absolutely True Diary of a Part-Time Indian author's career has taken another hit from the #MeToo movement. Sherman Alexie's new paperback release has been delayed, and he has declined to receive the 2018 Andrew Carnegie Medal for Excellence in Nonfiction for his memoir, You Don't Have to Say You Love Me.
As E. Ce Miller wrote on Mar. 8, the #MeToo movement has finally come for children's and young adult publishing. In 2018 alone, allegations about Jay Asher (13 Reasons Why), James Dashner (The Maze Runner), and Daniel Handler (A Series of Unfortunate Events) have been made public. Many of the harassment claims came to light after YA author Anne Ursu (Breadcrumbs) published a Medium article on "Sexual Harassment in the Children's Book Industry," which synthesized information gleaned from her survey of writers, illustrators, agents, publishers, and other people in the industry. Ursu's survey received nearly 100 responses from people within children's and YA publishing, and although the harassers named in those allegations were overwhelmingly male, "two of the responses highlighted women behaving inappropriately towards both male and female colleagues," according to Miller.
You Don't Have to Say You Love Me by Sherman Alexie, $21, Amazon
The American Library Association (ALA) first announced that You Don't Have to Say You Love Me had won the 2018 Carnegie Medal on Feb. 11, more than one month after the first sexual harassment allegations against Alexie were made in the comments section of a Jan. 3 School Library Journal article. The committee charged with selecting the 2018 Carnegie Medal recipients had already chosen Alexie before those allegations became public knowledge.
Publisher's Weekly reported on Sunday that Alexie had turned down the award "via his agent, although it was unclear whether the author was in discussions with ALA, or took the decision on his own, preemptively." The ALA said in a statement that, in light of Alexie's withdrawal, the Carnegie Medal for Nonfiction would not be awarded in 2018.
You Don't Have to Say You Love Me publisher Hachette Book Group has also delayed the release of the paperback edition of Alexie's memoir. The postponement comes "at the writer's request," according to NPR. Hachette said in a statement: "We were surprised and troubled to hear the allegations that have recently emerged, and are concerned about the distress this situation has caused so many... We're encouraged that Sherman Alexie has apologized to those he has hurt and has dedicated himself, as he's said, to becoming 'a healthier man who makes healthier decisions.'"