Shooting Reported At San Bernardino Elementary School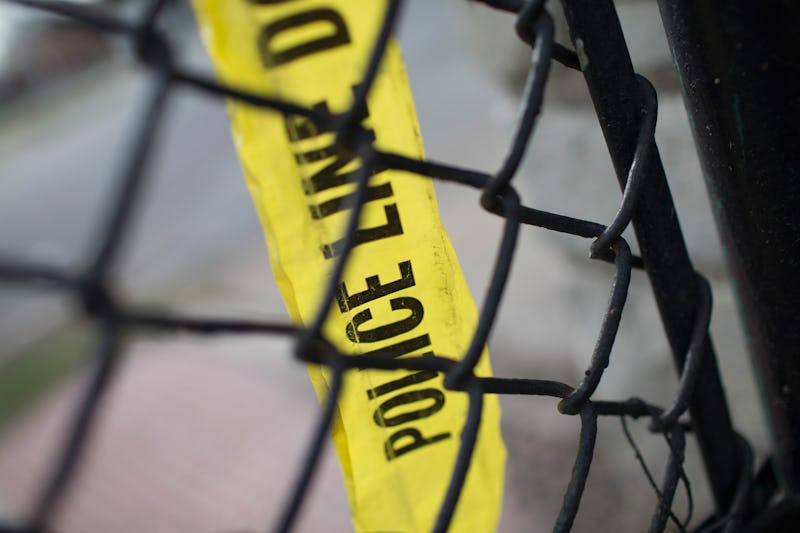 Scott Olson/Getty Images News/Getty Images
http://www.cnn.com/2015/12/02/us/san-bernardino-shooting/According to the county fire department, a shooting at a San Bernardino elementary school on Monday morning reportedly left multiple gunshot victims. The San Bernardino County Fire Department tweeted at 10:45 a.m. local time that it was responding to reports of several victims at North Park Elementary School, which educates children from grades kindergarten to sixth grade.
UPDATE: An 8-year-old student was confirmed dead in the aftermath of the shooting at North Park Elementary School. Jonathan Martinez was pronounced dead after being airlifted to the hospital. According to San Bernardino County Police Department Chief Jarrod Burguan, "Two adults are deceased in a classroom, believed to be a murder suicide." One of those adults, Karen Elaine Smith, was a teacher, and it is believed her husband was the shooter, who then killed himself.
EARLIER: San Bernardino County Police Department Chief Jarrod Burguan wrote on Twitter that the situation appeared to be a murder-suicide and reportedly took place in a classroom. "Two students have been transported to the hospital," he wrote. Other students from the elementary school were being evacuated and taken to Cajon High School for safety reasons. According to KTLA, college students at nearby California State University-San Bernardino were also being asked to shelter in place.
Preliminary information from Chief Burguan indicated that there may be at least four people shot, which may or may not include the shooter, and the SBCFD reported that triage and a victim count was underway. Reports initially varied on whether the injured were solely students or both students and teachers, but a San Bernardino school spokeswoman said one of the victims was a teacher. Police asked everyone to please stay out of the area.
San Bernardino was recently the location of a mass shooting in December 2015, when two shooters opened fire at a Department of Public Health work event in the Inland Regional Center, killing 14 and injuring more than 20 people. North Park Elementary School is about 20 minutes away from the Inland Regional Center. 2016 was the deadliest year the city has seen since 1995, the Los Angeles Times reported.