7 Things You Should Never Do If You Want To Be Friends With Your Ex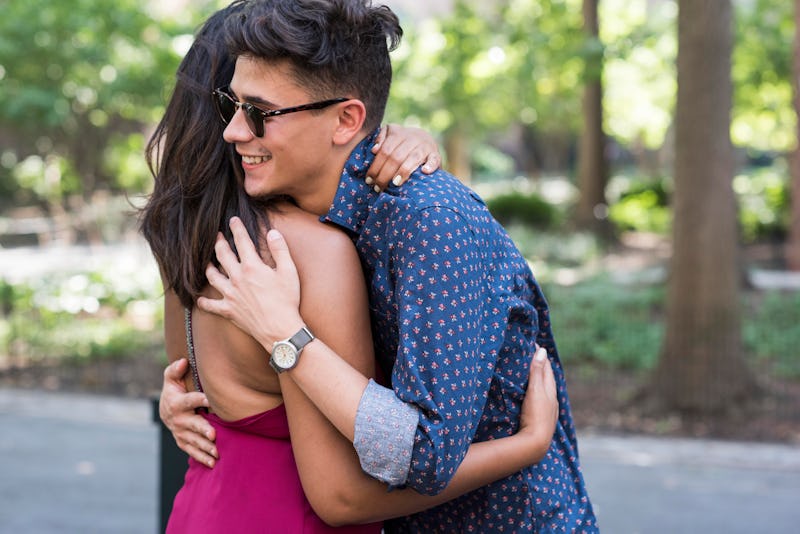 BDG Media, Inc.
When you go through a breakup that feels pretty civil, you might be tempted to stay friends with your ex. Although it sounds great in theory, remaining close with your former partner can actually be a tricky situation. To make sure no one gets hurt, there are a number of things you should never do if you want to be friends with your ex. It may sound nice to keep in contact with an important person in your life, but if you're not careful, you could get yourself into a complicated situation — whether it's preventing one of you from moving on or interfering with a new relationships.
Pursuing a friendship with an ex can be difficult for a variety of reasons. "Often one person still has feelings for the other or hasn't moved on," couples and family therapist Tracy K. Ross, LCSW tells Bustle. "Maybe the breakup wasn't their choice, or even though they agree it had to happen, they haven't found someone new or still miss things about the old partner. New partners are often uncomfortable with these friendships, and some wonder if it's ever really possible to be friends with someone you were once romantically involved with."
It's important to consider why you want to pursue this friendship and be honest with yourself if you feel like you want something more. But if you do decide to give it a go, avoid these seven mistakes if you still want to be friends with your ex.