Disney's Magical New 'Nutcracker' Might Be Worth The Extra 3D Charge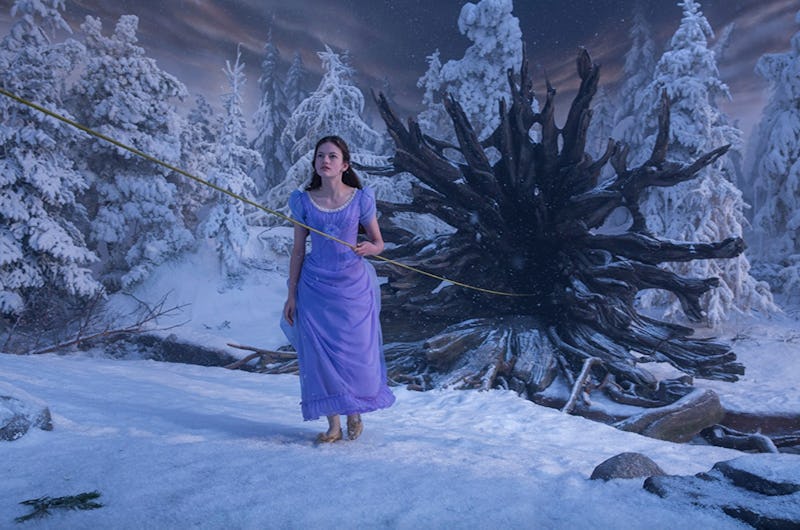 Walt Disney Pictures
It's still October, but it's understandable if you're wishing it were Christmas already. Luckily, Disney is bringing the holiday magic a month early on Nov. 2, with The Nutcracker and the Four Realms. This fresh take on the classic tale will surely put you in the spirit, as you follow Clara's (Mackenzie Foy) journey into the mystical realms. Live action Disney movies often feel extra immersive for viewers in their 3D versions, so is watching The Nutcracker and the Four Realms in 3D worth it?
For this one, it could go either way. Watching it in 3D might make it an incredible experience. The most recent trailer for the film shows shots that feel very immersive, so you'll definitely feel like you're part of the action. The 3D version can heighten that even more, making the movie a magical experience you'll be able to get lost in. But, at the same time, if it already looks and feels like it's in 3D without the technology, that means watching the regular version will be just as fun.
It all depends on how intense you want your theater-going experience to be. This movie is all about the journey into the different worlds, so given how it involves huge, incredibly detailed sets combined with CGI, you'll probably want to feel like you're actually traveling through the realms with Clara.
Her extraordinary adventure begins when Clara needs a key to unlock a mysterious box left by her late mother. Her godfather Drosselmeyer (Morgan Freeman) gifts her a golden thread that holds the key, but the key quickly disappears, leading her into a magical world with four separate realms. Clara then has to travel through the realms in search of the key, befriending a soldier named Phillip (Jayden Fowora-Knight) and the Sugar Plum Fairy (Keira Knightley) along the way. But her quest to find the key quickly turns into a quest to save the kingdom, becoming an action hero of sorts.
In a behind-the-scenes featurette, the cast noted how the details in the film are what makes it so magical. "The Nutcracker and the Four Realms takes the classic story and makes you want to get lost in this crazy, imaginative place," said Knightley. "Moving from realm to realm, no matter how many times you turn your head, there's something new for you to see," added Fowora-Knight.
Watching the movie in 3D will make those details pop out even more — literally — so that's a huge plus. But, it's important to remember that much like Disney's live action version of Beauty and the Beast, it was actually shot in 2D. It was converted to 3D during post-production. That means that although watching it in 3D will look amazing, it's definitely not essential to do so.
If you're the type of person who prefers 3D, it'll be worth shelling out the extra bucks for this one. But if you're not, save the extra money for a big bucket of popcorn instead. You can take in the movie's magic just as well without having to wear those funny-looking glasses.