Robby & Amanda Fans Are Going To Be Very Happy About These 'BiP' Clues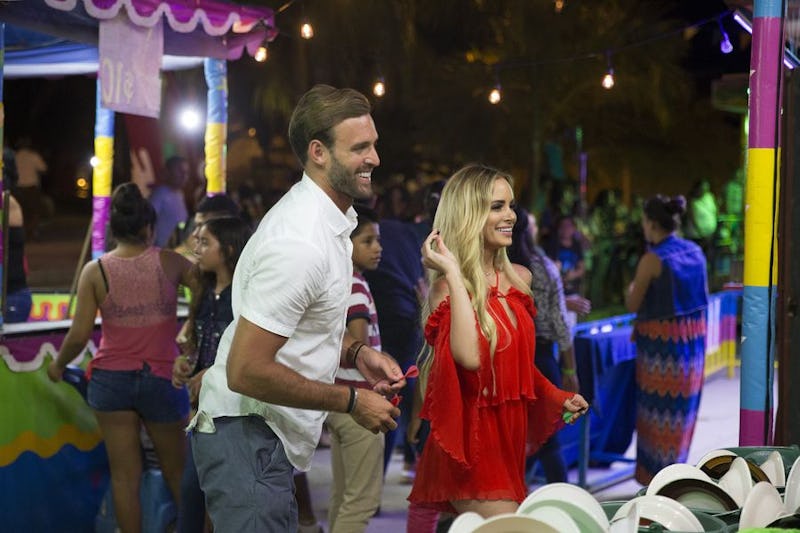 Paul Hebert/ABC
Many romantic connections have been made during Bachelor in Paradise Season 4, but will any of them last outside of the show's idyllic Mexican resort? It's always a big question for the participants to face as the summer ends. But there are definitely signs that Robby & Amanda are together after Bachelor in Paradise. It's so possible that this couple could go this distance this time around and there are definitely clues that these two are still together after the show.
Last season, Amanda got engaged to Josh Murray after her stint in Paradise, but they split after the season ended. Robby finished as runner-up on Jo Jo's season of The Bachelorette and this is his first go-around on Bachelor in Paradise. It's taken a bit for Robby and Amanda to get started — she has gracefully turned down some of his flirtatious advances (which included putting glowsticks in the hot tub and hotel slippers), but later on, Amanda and Robby shared their first kiss. On After Paradise, Amanda had said she wanted to take things slower during Season 4 after having a fast-paced relationship with Josh in Season 3. That's a good plan and it seems like Robby is willing to do so, too.
And taking it slow seems to have worked out for Robby and Amanda, if these clues to their post-show coupling are to be believed.