Solange Knowles Wore A Puffy Jacket To The 2017 Met Gala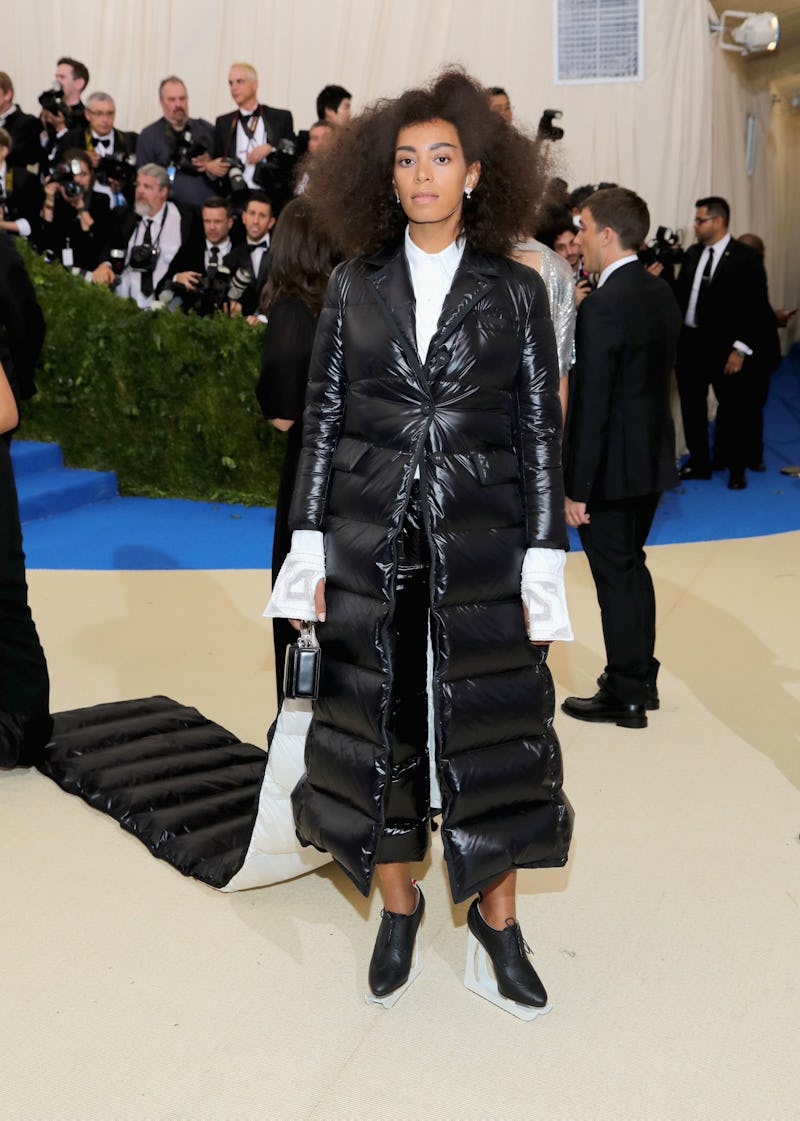 Neilson Barnard/Getty Images Entertainment/Getty Images
Solange Knowles and the Met Gala are basically made for each other. Her storied history of ensemble excellence at the Gala had fans stoked for this year's look. True to her unique, surprising style, Solange wore a puffy jacket to the 2017 Met Gala, and she still looks better than pretty much everyone.
Knowles' look combines her puffy black-and-white jacket with a lapel sharp enough to rival any suit, and a crisp white undershirt. She's also sporting sleeves that peek out from under the jacket and cover her hands in an almost bridal gown look, with lots of white lace and some sweet patterns to match the jacket's long train.
At Coachella in April 2017, Knowles said that her 2017 Met Gala inspiration is singer, model, actress, and all-around badass Grace Jones.
"Even when it's something silly like going to the MET Ball, I have images of Grace Jones from 20 years ago," she told People. "So it's about creating imagery that will really live on and really reflect who you are and that has a huge impact on me."
Regardless of whether you'd wear Knowles' ensemble, it's hard to deny that her look is memorable, and that this is another bold outfit to add to her truly unique roster of Met Gala outfits. Check out her 2017 look below.
Three words: Here. For. It.