Solange Knowles Won A Grammy Already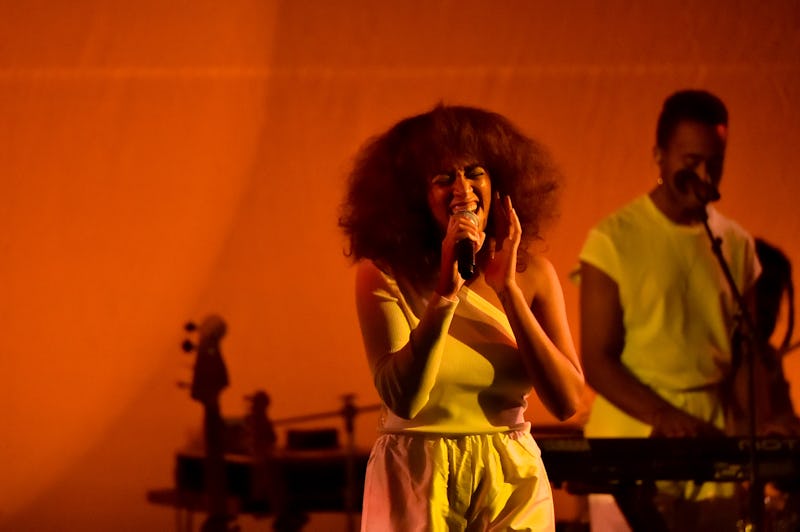 Mike Coppola/Getty Images Entertainment/Getty Images
You know it's a good night when you win a Grammy before the official ceremony has even started. Solange Knowles won the Grammy for Best R&B Performance about 30 minutes into the red carpet for the ceremony. Obviously it's going to be a great night for the Knowles sisters, if this is any indication. Solange picked up the victory (her first Grammy ever!) thanks to her performance of "Cranes In The Sky," proving she's not just Beyoncé's sister — she is certainly talented in her own right.
Still, her win proves that this will be a night of celebration for the Knowles sisters. Between this Grammy for Solange and Beyoncé's recent twins announcement, there's a lot to celebrate in their family, which has to be so fun going into an awards ceremony. Now that Solange knows she won, she can just sit back and have fun for the rest of the evening, while also cheering her sister on as she (most likely) picks up many awards for Lemonade. I mean, how can Bey not win a few for that album, you know? But, even if she doesn't score in every category she's nominated for, I'm sure Bey will have a good Grammys, if just for the fact that her sister is a winner, she's having twins, and the Knowles are on top of the world.
It's probably always pretty great to be a Knowles sister, but Grammys night in particular seems to be shaping up to be a winning evening for the two of them.